Prev Story
Next Story
Mahindra saw a resurgence in demand for its vehicles and tractors as seen in the just released October '20 sales data. While overall auto sales – including passenger, commercial and export vehicles – for October were at 44,359 units; utility vehicle sales actually grew by 3% over October 2019.
With 18,713 UVs sold in October 2020, as compared to 17,785 units sold in October the previous year, the passenger vehicle segment, which also includes cars and vans showed a marginal growth.
According to Mr. Veejay Nakra, Chief Executive Officer, Automotive Division, "We are witnessing a strong demand for our Bolero Pik Up, Supro and Jeeto and have recently launched the BS6 version of our Alfa 3-wheeler, in both load and passenger versions," he said. "We're ramping up to meet the demand."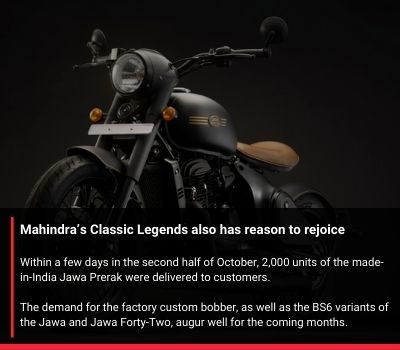 Thar Keeps Racing Ahead
But it is the All-New Thar that has excited car aficionados and brought many new customers to the Mahindra stable. Bookings for the All New Thar have set another record – 20,000 bookings in just the first month since its launch! The Auto Sector is now fast-tracking the process by increasing its production capacity for the Thar from 2000 units per month to 3000 units per month to meet the higher than expected demand and bring down the waiting period for customers which is currently as high as 5-7 months. This weekend will also be marked by mega deliveries of over 500 All-New Thars across the country.
Auto sales are being driven by a combination of factors – the current festive season, pent-up demand for vehicles, and new product launches. "The festive season has started on a positive note, with deliveries and bookings higher than last year," added Mr Nakra.
The Farm Equipment Sector has also seen a continued resurgence in the demand for tractors. Total domestic sales were at 45,588 units in October 2020, compared to 44,646 units in October 2019, for both the Mahindra and Swaraj brands, which are the top 2 brands in the domestic tractor market. Total tractor sales, including exports stood at 46,658 units in October 2020, as against 45,433 units for the same period last year, a growth of 2%.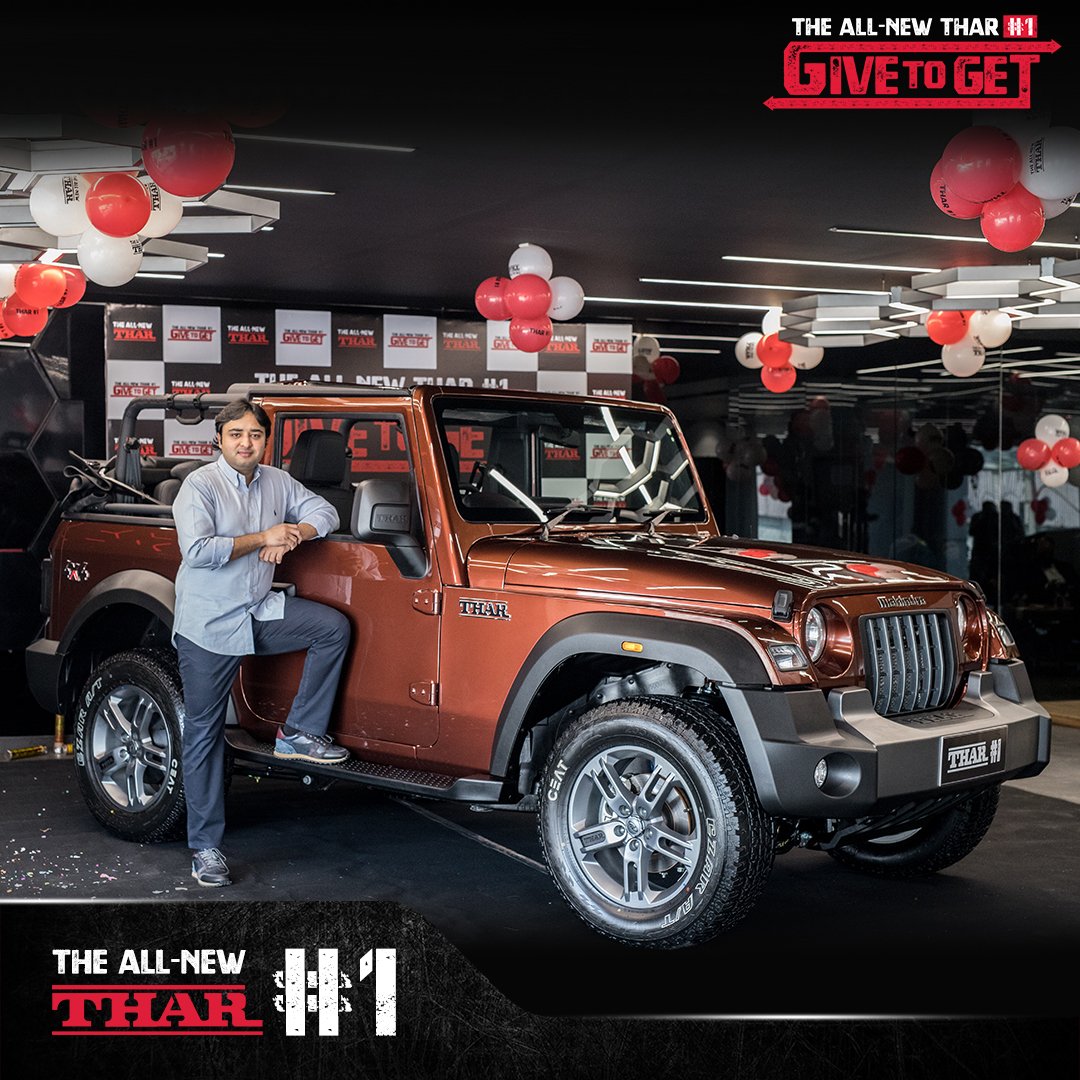 "We sold 970 tractors in the export markets," said Hemant Sikka, President – FES, Mahindra & Mahindra Ltd, "a growth of 23% over the previous year. And we continue to witness unprecedented retail demand."
Aakash Minda outbid the competition in the online auction to become the proud owner of the first All-New Thar. On November 1, 2020, Mahindra handed over the customised vehicle to Mr Minda in New Delhi. Emblazoned with the Thar #1 badge, the serial number '1' on a decorative plate on the dashboard, and flaunting the owner's initials, the All-New Thar has raised Rs. 1.1 crore for COVID-19 relief efforts. "I'm truly excited to own the All-New Thar, and to contribute to a relevant cause," said Mr. Minda, whose winning bid of Rs1.1 crore will benefit the Swadesh Foundation. Mahindra has matched the amount bringing the total donation amount to Rs.2.2 crore.
To stay updated on all the latest Mahindra news - subscribe to Newsroom updates here.
Enjoyed this story?
Hit the
Like
button to let us know!
You can also share your thoughts in the
Comments
section below!