Prev Story
Next Story
In the past year, the Mahindra Group has achieved exceptional milestones, solidifying its position as a leader in various industries. From becoming India's top revenue-generating SUV maker to being the first automaker eligible for PLI incentives, the Group's accomplishments are remarkable. With Tech Mahindra and Mahindra Finance making significant strides in AI and global expansion, the diverse portfolio of the Group continues to thrive.
To shed light on the future of the Mahindra Group, MD and CEO, Dr. Anish Shah, offered his invaluable insights. As anticipation builds for upcoming launches and expansion plans, Dr. Shah's interview with Shereen Bhan, Managing Editor of CNBC-TV18, provides a comprehensive overview of the Group's journey and future goals.
During the interview, Dr. Anish Shah highlights the Group's strong performance, profitability, and market cap surge. He emphasises the importance of return ratios, balance sheet repair, and exploring new growth areas. Dr. Shah explains that Mahindra represents the essence of India, operating in industries that will drive the country's growth.
To gain more insights into the Group's future and Dr. Shah's vision for growth, read or watch the full interview.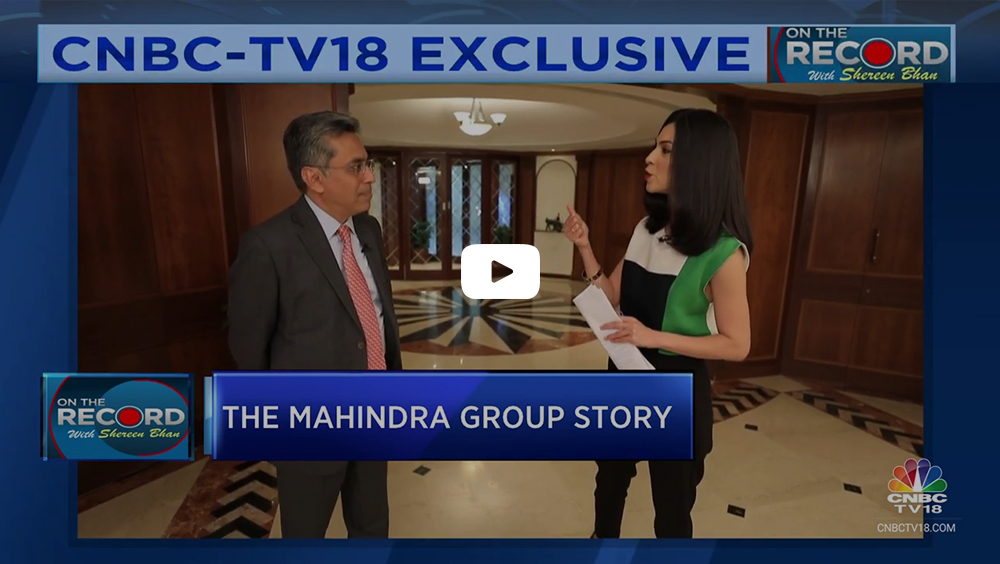 Enjoyed this story?
Hit the
Like
button to let us know!
You can also share your thoughts in the
Comments
section below!