Prev Story
Next Story
At Mahindra Logistics, we believe that while the growth and success of our business are our priorities, we can achieve our greater goals only if we cater to the needs of the communities where we operate.
Mahindra Logistics has been empowering communities to rise by improving the livelihoods of their driver-partners, uplifting the basic necessities in villages, and raising hygiene and safety awareness. They have always strived to go the extra mile to build societies with equitable development.
Let's take a look at some of their community development initiatives.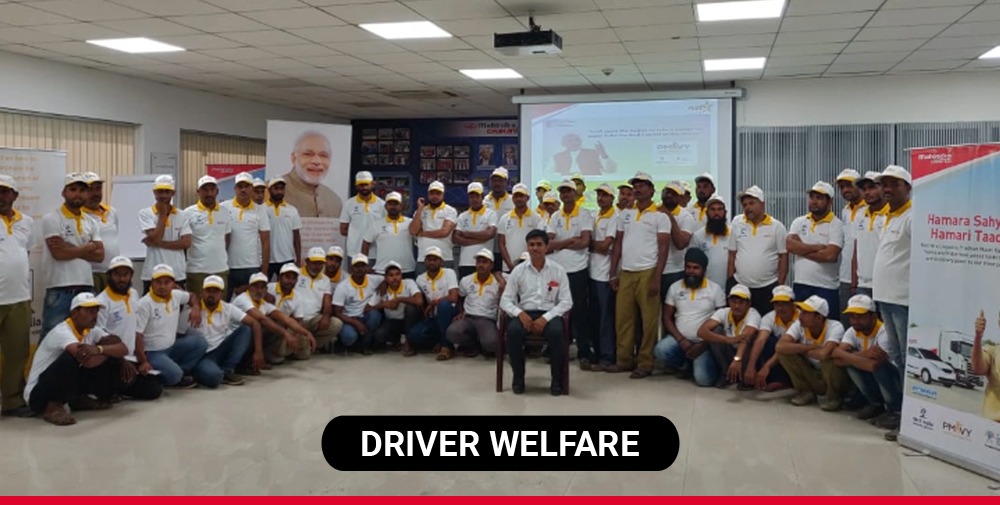 Every year, Drivers' Day is celebrated with a great enthusiasm with drivers of Mahindra Logistics drivers across India. Activities such as health and safety awareness, health check-ups, safety oath, and distribution of driver's insurance are conducted, followed by cake cutting, games and quizzes, music and dance, and distribution of refreshments. Scholarships are also distributed to the drivers' children.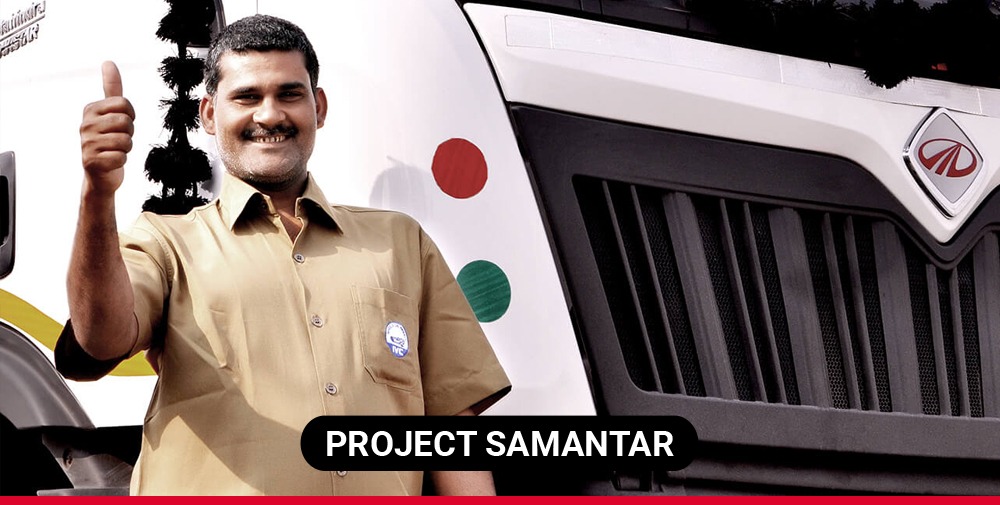 Samantar is a holistic driver welfare programme designed to improve the working conditions of the driver community. The Driver Welfare Forums, comprising business associates, field experts, and NGOs, do a need-based assessment to ensure that the project will help the drivers. The project has been structured to address three major challenges faced by the drivers:
1. Lack of proper facilities
Facilities such as restrooms, enroute sanitation, drinking water, and medical check-ups have been provided to address the concern
2. Lack of dignity and respect
Various awareness programmes have been launched to educate employees and security personnel to treat drivers with respect. The drivers are also encouraged to discuss issues and challenges with senior personnel through programmes such as Chai Pe Charcha.
3. Poor skills
Various skill development programmes for drivers have been conducted, including awareness campaigns on the importance of wearing seat belts, following road signage, personal hygiene, safety training, defensive driving training, vehicle maintenance and more.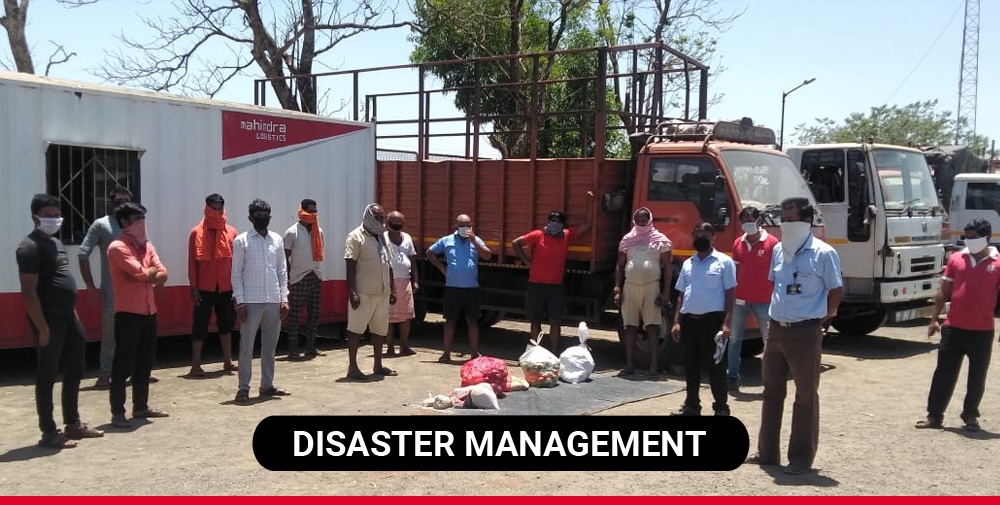 Various initiatives were launched during the outbreak of the Covid-19 pandemic for disaster management.
1. Free transportation services during lockdown to people in need
2. Distribution of food to pandemic-affected communities
3. Disaster relief
4. Safety training for drivers to follow Covid-19 protocols
The number of people that benefited from all these activities in FY21 is 61,080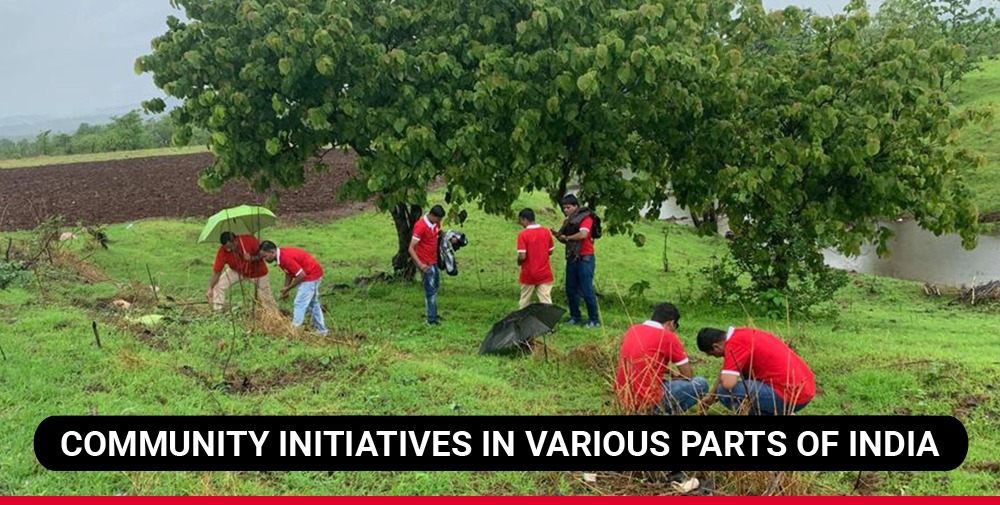 These initiatives include urban and rural community engagement programmes such as:
1. Health and eye check-up camps
2. Skill development training
3. Scholarships to children
The number of people that benefited from all these activities in FY21 is 9,218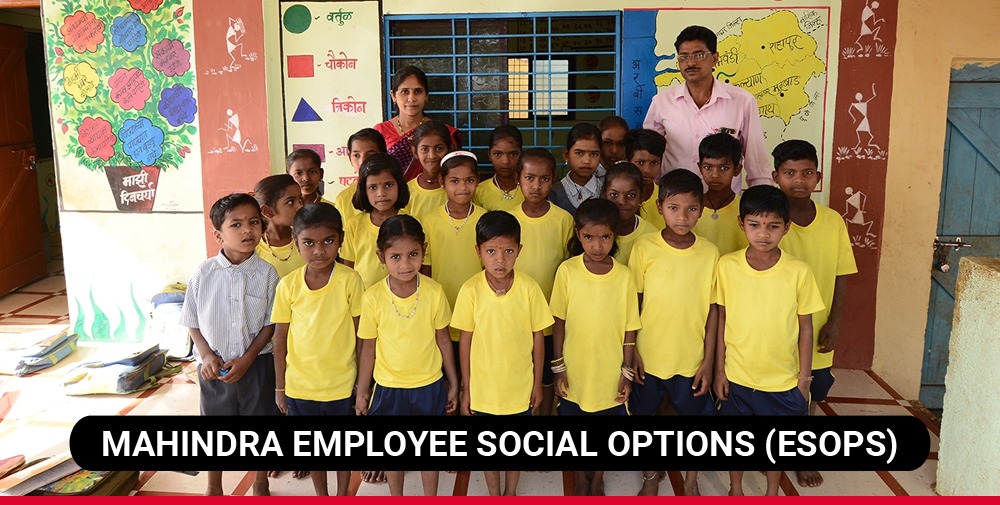 Employees are encouraged to volunteer through Mahindra ESOPs (Employee Social Option Programmes). Through this platform, employees have undertaken various projects, such as:
1. Volunteering in health camps
2. Tree plantation (Mahindra Hariyali) and environmental activities (Green Guardians)
3. Zero accident zone project
4. Blood donation camps
5. Swachh Bharat programme
The number of people that benefited from all these activities in FY21 is 25,514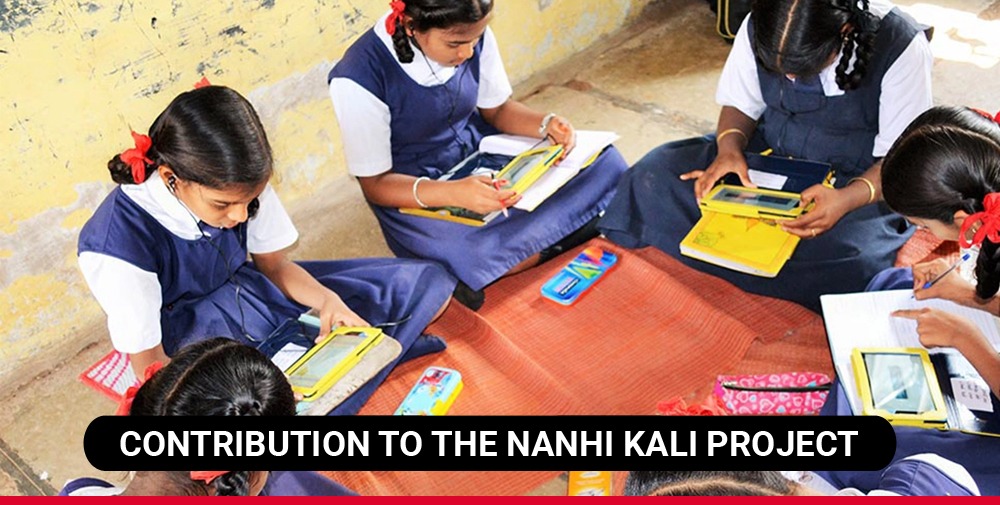 Project Nanhi Kali provides educational and material support to underprivileged girls from poor urban, remote rural, and conflict-afflicted communities across India. The interventions in every community are planned by setting up a Village Education Committee, which is sensitised on the importance of educating the girl child. One of the important matrices monitored is school attendance.
The number of Nanhi Kali's benefited in FY 21 is 1,884
Carbon Neutrality

Our goal is to be carbon neutral by 2040

Mahindra Logistics is an asset-light company that deploys the assets of its business associates to deliver services to the customers. They are cognizant of the impact of GHG emissions on the environment and have instituted various initiatives for enhancing fuel efficiency and monitoring and reducing GHG emission intensity across the network of assets utilised.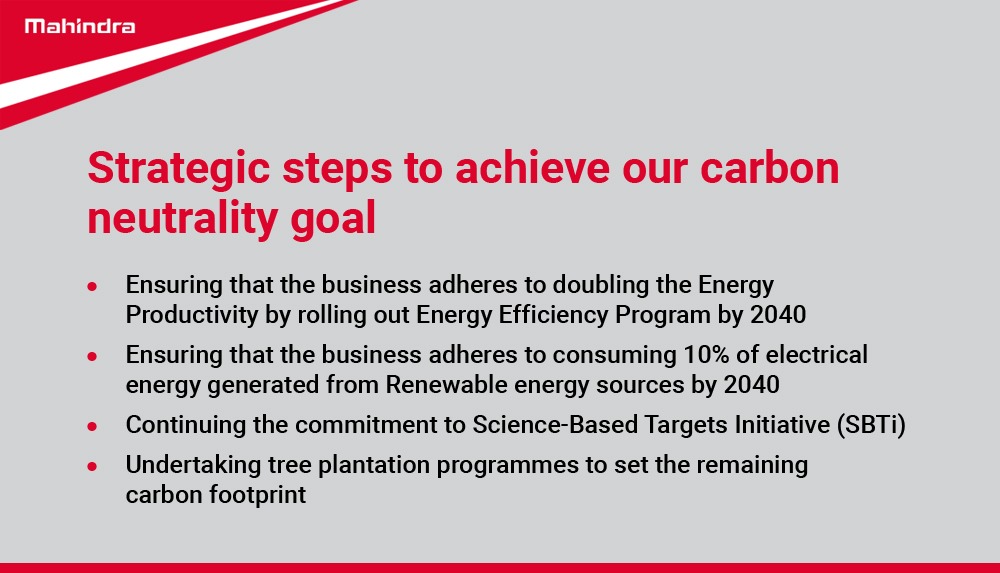 Enjoyed this story?
Hit the
Like
button to let us know!
You can also share your thoughts in the
Comments
section below!
On National Engineers' Day (September 15), celebrating innovation and sustainability, which engineering challenge do you think is most important to address worldwide?