Prev Story
Next Story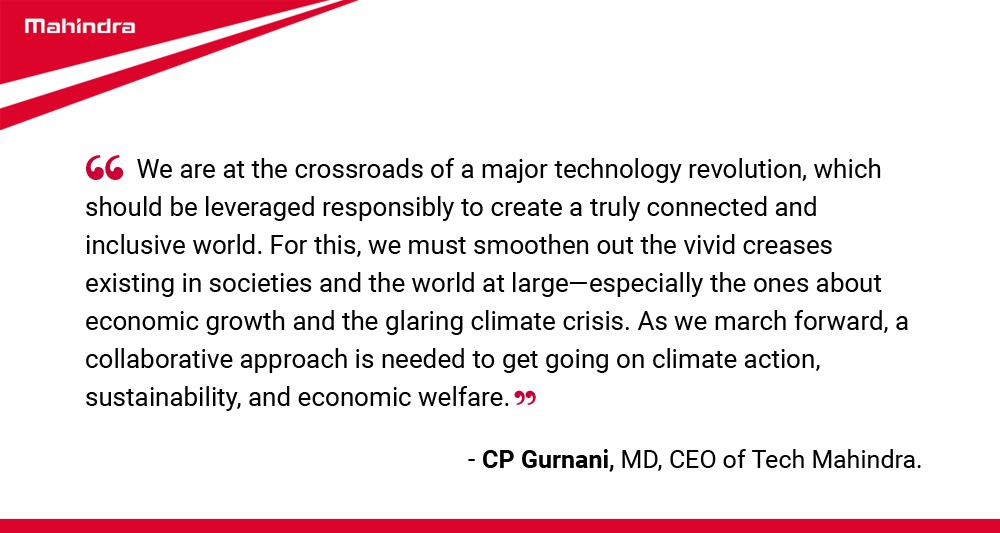 Let us take a look at a few key insights from this global forum that can drive the next decade of disruptive growth.
Leveraging the digital medium for meaningful customer experience
Gurnani stresses the potential of artificial intelligence in driving growth
Be prepared with cyber resilience
Building a solid cyber resilience and the need for organisations to secure their business operations and digital systems on a proactive basis
Focus on education and people skills
The need for greater integration of higher education with vocational training in the face of rapidly developing technologies
5G technology
The next and perhaps the most game-changing disruptor, he mentions, is 5G, the 'next-generation technology' designed to meet future wireless connectivity requirements of the education, gaming, healthcare, retail and the telecom sector.
Time to save the planet
Gurnani also reminds us of the need of the hour, namely the conservation of our planet. Delivering intelligent solutions using 5G, which can enable remote monitoring of energy sites, distribution of energy within a smart grid, and automation of distribution. And finally, leveraging the power of the 4R, i.e., Reduce, Reuse, Recycle and Recover, to restore the world of yesterday.
Find out more about the potential of these disruptors and Tech Mahindra's role in the same.
https://www.forbesindia.com/blog/enterprise/the-davos-round-up-5-key-insights-to-script-the-next-decade-of-disruptive-growth/
Enjoyed this story?
Hit the
Like
button to let us know!
You can also share your thoughts in the
Comments
section below!
On National Engineers' Day (September 15), celebrating innovation and sustainability, which engineering challenge do you think is most important to address worldwide?