Prev Story
Next Story
Lakshmi was diagnosed with autism in her childhood. Two and a half years ago, she came to ASTHA looking to develop her social and behavioural skills.
Tech Mahindra, along with one of its partners, NGO-ASTHA, implements the programme ARISE+ for children with special needs, and the results have been remarkable.
ARISE+ is a programme by the Tech Mahindra Foundation that works for children with disabilities. The Foundation's partner, NGO-ASTHA, has helped many children develop their social and behavioural skills, just like Lakshmi, who got an early intervention and education towards Autism.
The special educator has helped Lakshmi work on her social and emotional behaviour, tactile sensation, and time and money management, among other skills.
Watch the video on Mahindra Rise to know more about the Arise+ programme and how it helps children with special needs.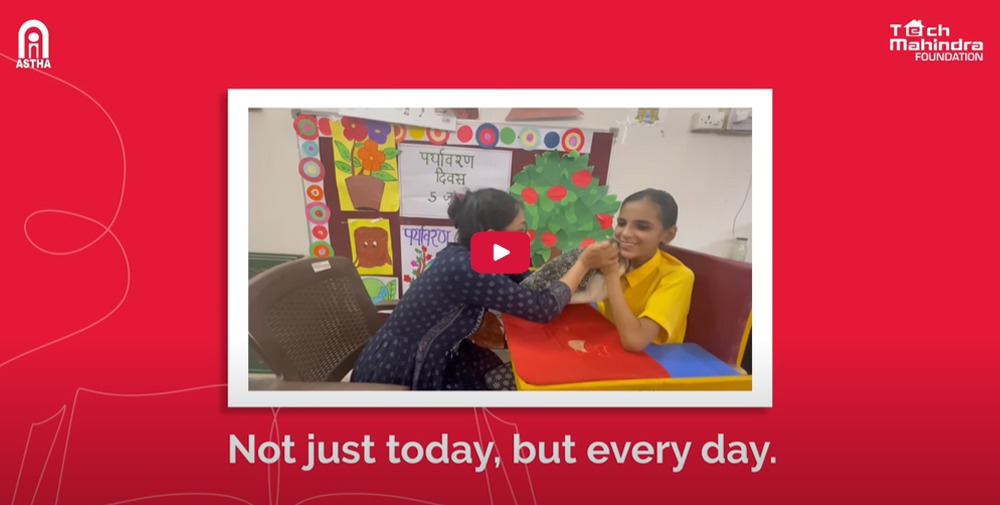 Enjoyed this story?
Hit the
Like
button to let us know!
You can also share your thoughts in the
Comments
section below!
On National Engineers' Day (September 15), celebrating innovation and sustainability, which engineering challenge do you think is most important to address worldwide?