Prev Story
Next Story
When Shambhusharan Yadav arrived in Vapi in Gujarat's Valsad district from his hometown Bihar, his life was full of struggles. At that time, he bore the responsibility of his wife and three children. "But somehow, I managed to rent a rickshaw. It seemed my whole life in Vapi was on rent," says Shambhusharan, who did not even have money to pay hospital bills when his eldest daughter Deepika was born. Today, he is a successful businessman with a staff of 20 people.
One day the courier company for whom he drove the rickshaw suggested buying a bigger vehicle. After enquiring, Shambhusharan purchased a Mahindra Bolero Pik-Up truck. Along with this, Mahindra Finance trusted in his dreams and abilities to provide a loan for the vehicle.
However, Shambhusharan's struggle was not over yet. The company, on whose behest he had purchased the vehicle, closed down. There were a lot of hurdles on the way. "But my courage and Mahindra Finance stood by me like true friends," he adds. Over time, with the help of Mahindra Finance, he purchased three more Pik-Up trucks.
Today, a person who used to drive a rented auto owns a house in Vapi. He credits his success to Mahindra Finance for providing help at the right time.
Watch the film to know how Mahindra Finance fulfilled Shambhusharan Yadav's dream for a better life.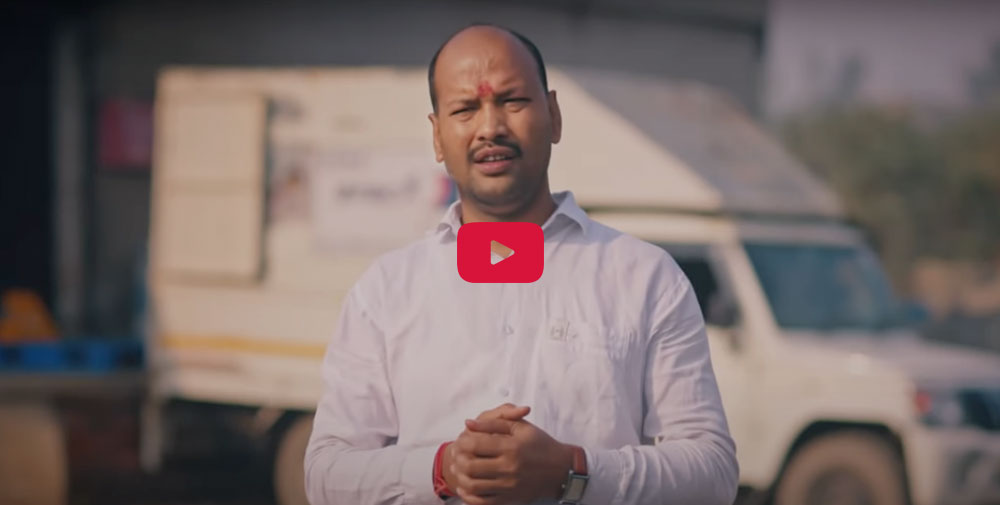 Enjoyed this story?
Hit the
Like
button to let us know!
You can also share your thoughts in the
Comments
section below!
On National Engineers' Day (September 15), celebrating innovation and sustainability, which engineering challenge do you think is most important to address worldwide?