Prev Story
Next Story
LEADS (Leadership, Excellence, Adaptability, Diversity, and Sustainability) is a global thought leadership initiative of FICCI that was conceptualised against the backdrop of a disruptive business environment globally. LEADS 2022 strived to evolve a consensus on leadership imperatives through 11 theme sessions curated around manufacturing, food for all, innovation, mobility, digitalisation, financing, healthcare, travel and tourism, a clean and green environment, and global value chains.
Kavinder Singh spoke about regenerative tourism as an actionable concept where tourists and visitors leave the destination in a better condition than it was when they arrived. He also discussed creating multiple experiences with communities that lead to sustainable livelihoods.
Eight of Mahindra Holidays' resorts are green certified by IGBC Platinum, with the target of certifying all resorts by 2025. MHRIL is also on track to reduce 88% of its greenhouse gas emissions by 2031. Kavinder also believes that as part of regenerative tourism, we must commit to enhancing the biodiversity of the resort. He chairs the India Business Biodiversity initiative and is very passionate about its conservation and regeneration.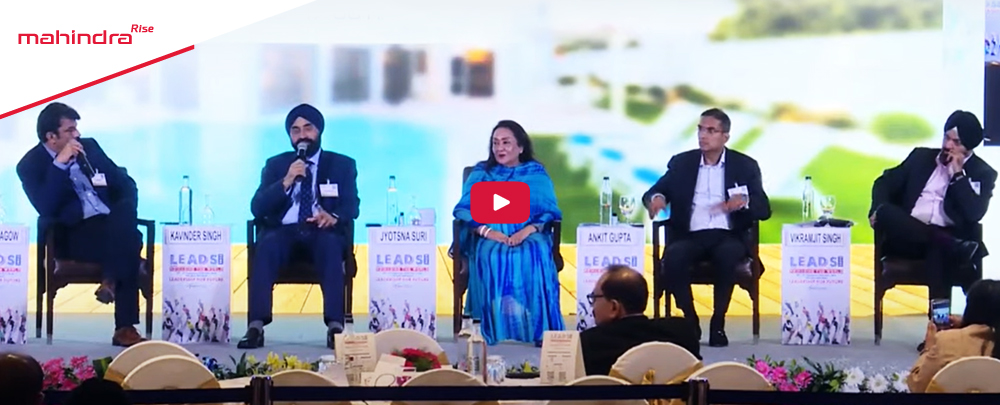 Enjoyed this story?
Hit the
Like
button to let us know!
You can also share your thoughts in the
Comments
section below!
On National Engineers' Day (September 15), celebrating innovation and sustainability, which engineering challenge do you think is most important to address worldwide?