Prev Story
Next Story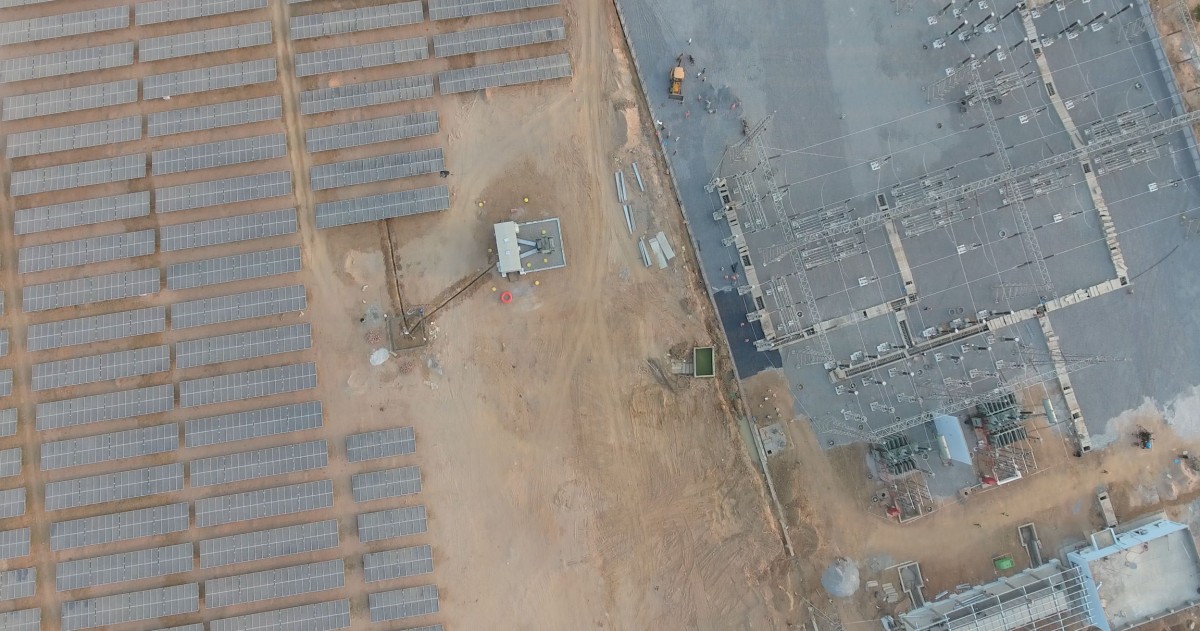 Mahindra Susten, incorporated in 2010, has over the past decade successfully established itself as one of the leading solar PV EPC companies with projects executed on every major continent from Africa to Australia. Starting with a 5MW project in Jodhpur and a 2MW project in Lucknow back in 2011, to the successful commissioning of a 405 MW project in Saudi Arabia more recently, the company has come a very long way.
Along the way, it has grown to employ 900+ employees, 14.2% of whom are women. The company is proud to be recognised among the Top 25 'India's Best Workplaces in Manufacturing' and among the Top 100 'Companies for Women in India' by the globally respected 'Great Place To Work' Institute.
Mahindra Susten has also received recognition from its peers and the industry on various fronts – from technology to innovation, from project development to services, from safety to diversity. As the company celebrates its 10th anniversary it is more determined than ever to push forward on its journey to create a more sustainable future for everyone.
Mr Basant Jain, MD & CEO, Mahindra Susten shared his thoughts with Echo on the future of Mahindra Susten and his vision for next decade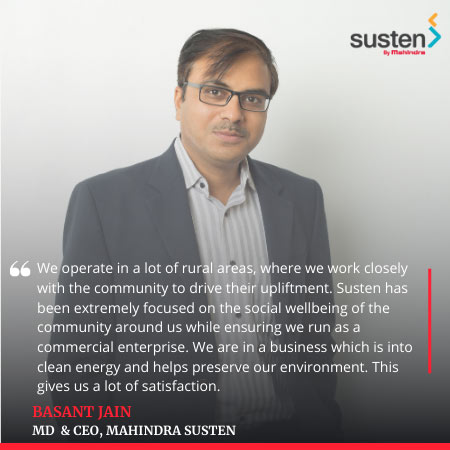 I see Susten as a company which has the potential to become a global player in Renewable Energy. This business can grow to an extent that we can't even imagine, because of its sheer potential. What is really required is to stay relevant and contemporary, to keep adopting new technologies, and to stay ahead of the curve. Over the last few years, there has been a lot of focus on technology and innovation, whether it is a hybrid project or a project on any kind of strata or any kind of terrain – we call it Terraform.
I see a massive role for a system integrator going forward. This capability seems simple, on the face of it, but it's not. It involves a good deal of engineering, and with hybrid storage coming in, the complexities will only increase. I see Mahindra Susten being poised to take advantage of this trend. If India, continues to install say, ~15 Gigawatts per annum, which seems to be the case, there's no reason why Susten should not manage to do about 3 GW out of this total number, or offer world class system integration capabilities to developers, which will enable them to operate top class, high-performing power plants.
Similarly, having built the best quality plants, they need to be maintained to get true economic value out of them over the long term. And this is where our sister company, Mahindra TEQO, comes into the picture. TEQO offers high quality Operations & Maintenance, asset management and analytics services, and currently manages over 4.5 GW of solar assets.
Enjoyed this story?
Hit the
Like
button to let us know!
You can also share your thoughts in the
Comments
section below!
On National Engineers' Day (September 15), celebrating innovation and sustainability, which engineering challenge do you think is most important to address worldwide?