Prev Story
Next Story
Pioneering change has been the success mantra and hallmark of the Mahindra Group. This heritage finds resonance in Mahindra Electric's mission to revolutionize mobility through electric vehicle technology in the country.
To accelerate the transition to EVs, Mahindra Electric, along with other global companies, have organized the first ever World EV Day - to be held on September 9. The annual event, created by sustainability media company, Green.TV, celebrates e-mobility and aims to accelerate the transition to sustainable transport, with consumer, business and policy outcomes.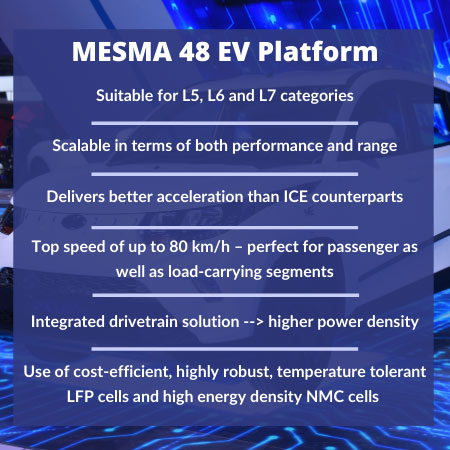 Commenting on Mahindra's role in celebrating World EV Day, Mahesh Babu, MD & CEO of Mahindra Electric Mobility, India, said, "World EV Day is a great forum for us to discuss the next big ideas for the global markets and we take this opportunity to launch our MESMA 48 platform globally."
Coinciding with World EV Day, Mahindra Electric announced the global launch of its MESMA 48 platform, one of the most utilised EV technology solution architecture's. The platform is highly scalable, cost-effective and offers globally competitive quality. It has powered over 11,000 EVs on Indian roads till date, and it can electrify a range of vehicles including three wheelers, quadricycles and even compact cars.
Enjoyed this story?
Hit the
Like
button to let us know!
You can also share your thoughts in the
Comments
section below!