Prev Story
Next Story
"If you want to walk fast, walk alone. If you want to cover a long distance, walk together." Nagesh Sonawane smiles as he repeats the old African proverb which encapsulates his world view. Mr. Sonawane has visual impairment, but that has never prevented him from pushing the envelope. Working his way up at Mahindra Susten, Mr. Sonawane currently serves as an HR executive in the company.
A difficult beginning
But life was never a cakewalk for Mr. Sonawane. It was hard to find employment and he had to sit at home for six-years as employers couldn't see beyond his disability. Though he found employment, the jobs failed to provide him the scope to explore his potential or expand his knowledge. Fortunately, for him, Mahindra Susten offered him a job.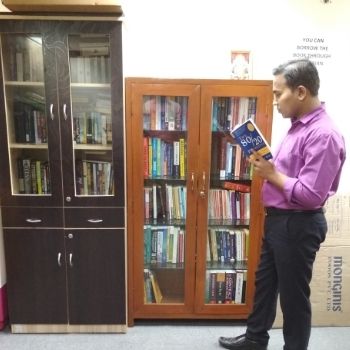 Mr. Sonawane still remembers his first day at work, as well as Ms. Rashmi Arora who onboarded him. "Ms. Arora's support was incredible," says Mr. Sonawane, who is grateful to everyone who stood by him and supported him whenever he needed help in those initial days. That group includes Mamta Shetty, Mayank Pandey and Nikhil Chavan, who joined the company on the same day.
From the library to HR
Initially, Mr. Sonawane was a part of the Business Excellence team and was responsible for the management of the organisation's library. "Aswanth, who was my manager, gave me a free hand to take my own decisions. He always said that the library was my company, and that I was its CEO," remembers Mr. Sonawane, laughing.
Soon, he was given an additional responsibility – as HR Executive, Learning & Development (L&D). He was to manage training reports & invoicing, while also managing the library. It was Nagesh's dream job. His days were enriched by the many L&OD activities.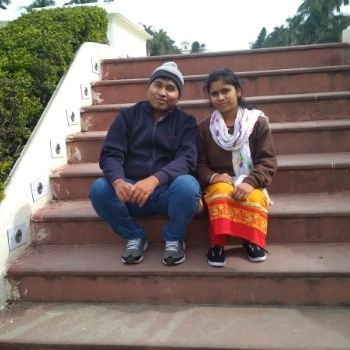 Stress – and dealing with it
Preparing the monthly training report based on information on trainings conducted on-site is stressful. But the data that was coming in had errors like names being duplicated, or mis-spelled, or one employee ID reflecting two different names. They were minor errors indeed, but rectifying them consumed many man hours. Mr. Sonawane was beginning to feel the stress; his visual impairment exacerbated the feeling.
Mr. Sonawane turned to his organisational skills and took it upon himself to update the employee data base. He prepared a standard format for the onsite training reports and shared it with his colleagues who were responsible for filing the same. The efforts paid off and Mr. Sonawane could prepare the final report without any hassles.
RISE moments
"When your efforts and loyalty get rewarded, you feel motivated," says a visibly happy Mr. Sonawane. "It builds trust and strengthens the bond between you, your team and the organisation." He has received both the Champion award and the Susteners team award. He calls them his 'RISE' moments.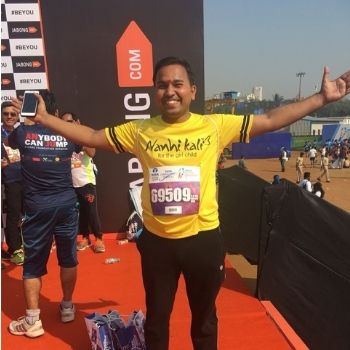 Mr. Sonawane's visual impairment is not something he dwells on. He believes that differently-abled like him can contribute to an organisation and to society. "Everyone has a handicap, don't they?" he queries, rhetorically. "Everyone has something they can't do." He has a simple advice for a kinder world – just respect each other.
Mahindra is a diverse organisation with employees from across the world, different ethnicities, races, demography, physical abilities, socio-economic backgrounds, etc. The diverse and varied employee base makes Mahindra an inclusive organisation. I'm In. (I am Inclusive) section, in Echo, will share more such inspiring stories from across the Mahindra Group globally.
Enjoyed this story?
Hit the
Like
button to let us know!
You can also share your thoughts in the
Comments
section below!
This week, Manik Das Dhupi from Tripura drove his electric TREO 214 km in a single day by charging it smartly along the way!

Have you gone through the Rise Refresh session?