Prev Story
Next Story
What makes for a Good Business? A good business today is associated with having ethical standards, caring for the community, and being inclusive, ahead of traditional business metrics such as financial performance, market leadership, profitability or growth.
This was the result of the Mahindra Good Business Study which revealed people's changing definition of a good business. The study, involving over 2,000 respondents across ten, Tier 1 and Tier 2 cities, and commissioned as part of the Mahindra Group's 75th anniversary celebrations, revealed interesting insights about people's ideas of what makes a 'good business' particularly during these paradigms shifting Covid times.
The study uncovered that what constitutes a 'Good Business' is a deeply personal view, based on individual values and life experiences. Understanding this is no longer a matter of reputation—it has now become a key business issue.
According to Anand Mahindra, Chairman, Mahindra Group, "The wider role, purpose and meaning of what constitutes 'Good Business' has never been more relevant than today. A company's social and community impact is being discussed as loudly and frequently as its balance sheets; and by more people than ever before. I absolutely believe that these broader, more inclusive expectations – whether from customers, shareholders, employers or other members of society – can be perfectly compatible. The principle role of business leaders today is to find that mutually beneficial, common ground – for me, that is the essence of Good Business. Each one of our own corporate milestones is accompanied by a more human one; whether it be the creation of a truly inclusive workplace or a reduced environmental impact; whether it's a deeper engagement with our communities, or providing the freedom to experiment (and, even fail) to all our employees. So, the occasion of our 75th anniversary represents an opportune moment to participate in what I believe is the most important conversation of the decade."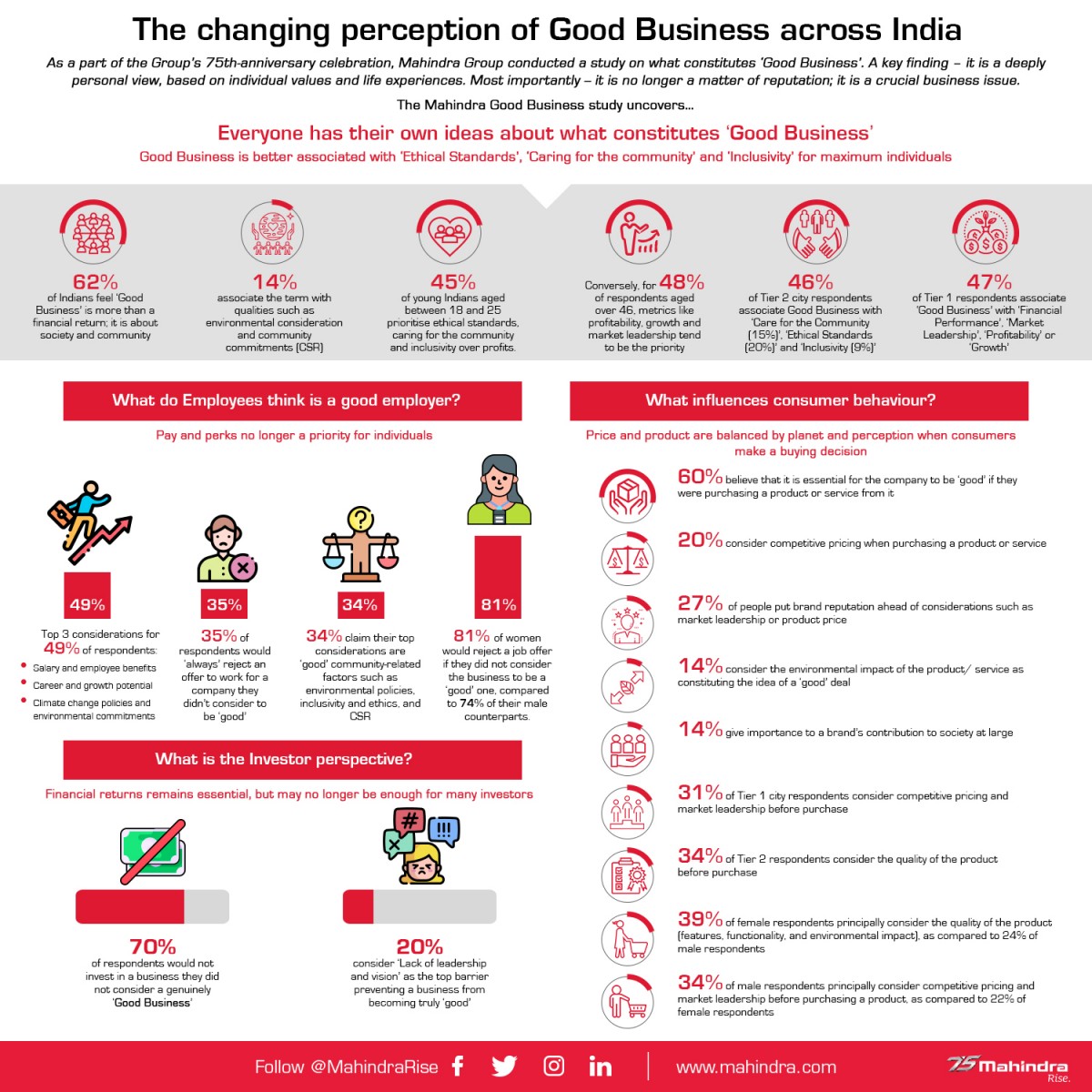 Enjoyed this story?
Hit the
Like
button to let us know!
You can also share your thoughts in the
Comments
section below!