Prev Story
Next Story
The automotive heritage of the Mahindra Group is the story of India's development, spirit of enterprise and growing global stature. From protecting India with purpose-built military vehicles since the 1950s, to becoming exploration and lifestyle icons since the 1970s, Mahindra's SUVs exemplify the spirit of adventure like no other and are a true reflection of today's young, adventurous India.
On July 3, 2020, Mahindra unveiled a new brand communications campaign and logo to commemorate this rich automotive heritage, and its deep connection & contribution to over seven decades of India's automotive history.
"The 'Mahindra Classics' campaign will help people relive their fond memories with Brand Mahindra," said Veejay Nakra, CEO – Automotive Division. "They are an embodiment of our legacy and our spirit of blazing a trail where no one has been before. Not many vehicles in India share the same emotional connect and iconic status as our vehicles do."
The campaign will also highlight stories of customers who have explored a life that few have attempted to live before. "It will also provide them with a glimpse of our journey, how we started and what we are today," added Mr Nakra.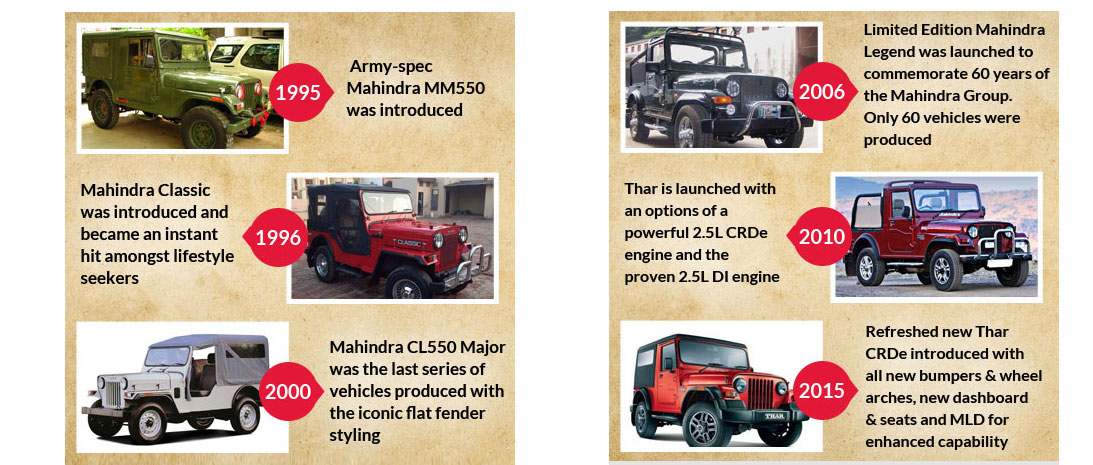 Enjoyed this story?
Hit the
Like
button to let us know!
You can also share your thoughts in the
Comments
section below!
On National Engineers' Day (September 15), celebrating innovation and sustainability, which engineering challenge do you think is most important to address worldwide?