Prev Story
Next Story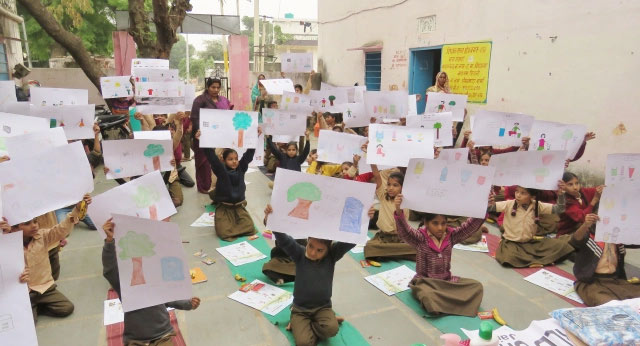 India generates 26,000 tons of plastic waste every year, and is the 15th largest plastic producer in the world. Mahindra Lifespace Developers is strengthening the Central Government's resolution to eliminate single-use plastics in its Mahindra World City properties in Jaipur and Chennai.
At the Jaipur campus, the 15-day awareness program – Swacchhta Pakhwada, was observed from November 16 to 30, 2019. It was encouraging to see 3,000 employees coming together to invest 5,000 manhours to promote sustainability. Plastic bottles were replaced with glass and steel variants, and employees were encouraged to use cloth and jute bags, and segregate garbage.
Similar initiatives were introduced at the Chennai campus, where government schools surrounding the SEZ were invited to be part of this awareness campaign. Employees at the Chennai campus went a step ahead, and set up a kiosk to sell recycled products, hand-made by employees. Cultural programs were also organised to drive the message home and create more awareness of the hazards of single-use plastic. These initiatives reinforce the Group's commitment towards a sustainable and eco-friendly future.
Enjoyed this story?
Hit the
Like
button to let us know!
You can also share your thoughts in the
Comments
section below!