Prev Story
Next Story
At Mahindra, we take innovation very seriously – right from our products to the way we communicate with employees. This is visible at Mahindra Towers, Worli, Mumbai, where the Atrium, the new social hub, is creating a buzz with more exciting features on the new interactive video wall which features nine high-definition screens.
This new-age communication tool – the video wall -- has become more interactive and can conduct surveys, request feedback and also relay news and webcasts, besides updating business news, screening videos and displaying posters and images.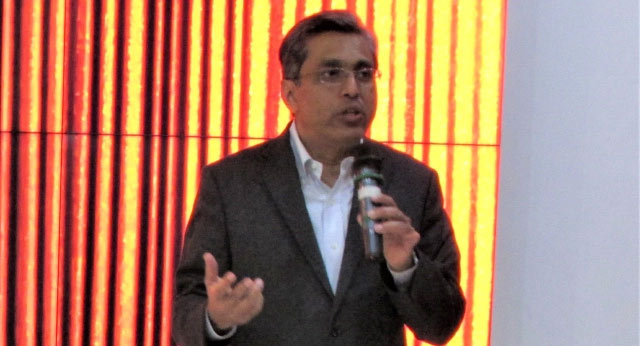 The IT team at Mahindra developed new infrastructure to make the video wall interactive, following an overwhelming response to a dipstick survey conducted among Mahindra Towers employees.
51% said they watch the video wall at least once a day, whereas 26% said they watch it whenever new content is uploaded
72% of employees feel the video wall "absolutely" adds value as a communications tool
Employees shared suggestions from content and infrastructure perspective during the survey. Dr. Anish Shah, Group President (Strategy), Mahindra and Mahindra, inaugurated the video wall, with the screening of the film that had the theme of 'Be Your Super Self' – a campaign that invites employees to share their Superhero stories of personal triumph, stories that made an impact at work, in colleagues' lives and on themselves. The big idea behind this campaign is to inspire and encourage each other through compelling stories of achievement.
So pick up the tablet at the Atrium and share your views and opinions right away.
Enjoyed this story?
Hit the
Like
button to let us know!
You can also share your thoughts in the
Comments
section below!