Prev Story
Next Story
Mahindra and Mahindra has a rich legacy of building vehicles that are tough, rugged and reliable. With the launch of an experiential company – Mahindra Adventure in 2011, the Group has been offering people the trips of a lifetime.
The Mahindra Adventure team offers enthusiasts an opportunity to experience off-roading in some of Mahindra's best vehicles including the iconic Thar with its legendary 4X4 capability. Participants can pick from single-day off road adventures known as The Great Escape or multi-day expeditions, to some of the most beautiful places in India and abroad.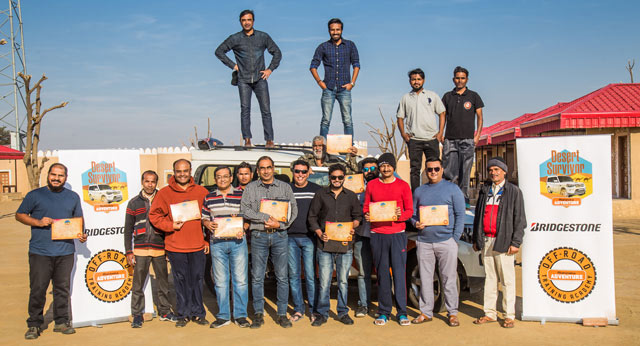 Two courses that have recently been introduced by Mahindra Adventure include Snow Survivor which takes place in the snowy mountains of Leh and Desert Survivor which takes place in the sand dunes of Jaisalmer, Rajasthan. At the Jaisalmer off-roading facility, participants are treated to a day-time and night-time dune bashing course.
After arriving at the Jaisalmer facility, the participants are taken through a theory session to help them understand the nuances of off-roading, dune-bashing and of the vehicle by a team of experts. Following the classroom-like session, participants are given control of their vehicles and get instructions over radio as they tackle progressively tougher dunes. Participants are also awarded a certificate on the completion of the dune-bashing course, by Mahindra Adventure.
Enjoyed this story?
Hit the
Like
button to let us know!
You can also share your thoughts in the
Comments
section below!