Prev Story
Next Story
I Believe
I make my own choices and appreciate others'
I am a unique personality and I value that of others
I walk away from discrimination, prejudices and stereotypes
I love to explore our racial, religious, ethnic and regional uniqueness
Work ethics impress me not titles, levels, age
I am unique and so is he, she and they
I salute those who rise above disabilities and social disadvantages
I Rise above differences
I'm Inclusive.
I'm In.
Mahindra is a diverse organisation with employees from across the world, different ethnicities, races, demography, physical abilities, socio-economic backgrounds, etc. But, it is Inclusive because of its people for whom the above words signify their anthem.

And on this International Day of Persons with Disabilities (celebrated worldwide on December 3), we want to revive our commitment to inclusion and diversity:
"We shall value and celebrate the uniqueness of every individual by fostering an environment of inclusion and empowerment. This will enable us to meet the needs of our stakeholders through active participation of diverse talented individuals, committed to enable people and communities to Rise."
We are saying: Disable the label

Disabilities are not always visible. At Mahindra, we believe in working to remove the barriers for all persons with disabilities, visible or not.

The theme for 2020 is 'Not all disabilities are visible'. It shines the spotlight on the awareness and understanding of disabilities that are not immediately apparent, such as mental illness, chronic fatigue, sight / hearing impairments, diabetes, traumatic brain injuries, neurological disorders, learning differences, and cognitive dysfunctions, among others.
Why should we celebrate a specific day for persons with disabilities? Because the statistics are truly alarming. According to WHO's report on disability, 80 per cent of disabilities are acquired during the ages of 18 and 64 – the working age group. About 15 per cent of the world's population lives with a mental or neurological condition. Two-thirds of these patients will not seek professional help, either due to stigma / discrimination and / or neglect. Approximately 69 million individuals suffer traumatic brain injuries worldwide every year. One in 160 children are identified as on the autism spectrum. Statistics in India are equally bleak. One in seven Indians suffer from some sort of disability.
These are just some examples of people who live with invisible disabilities. 2020 has been extremely hard for everyone, but the isolation, disrupted routines, and diminished services available during the COVID-19 pandemic have greatly impacted the lives and well-being of persons with disabilities.
So, come, let us disable the label, and come together to build a more inclusive world.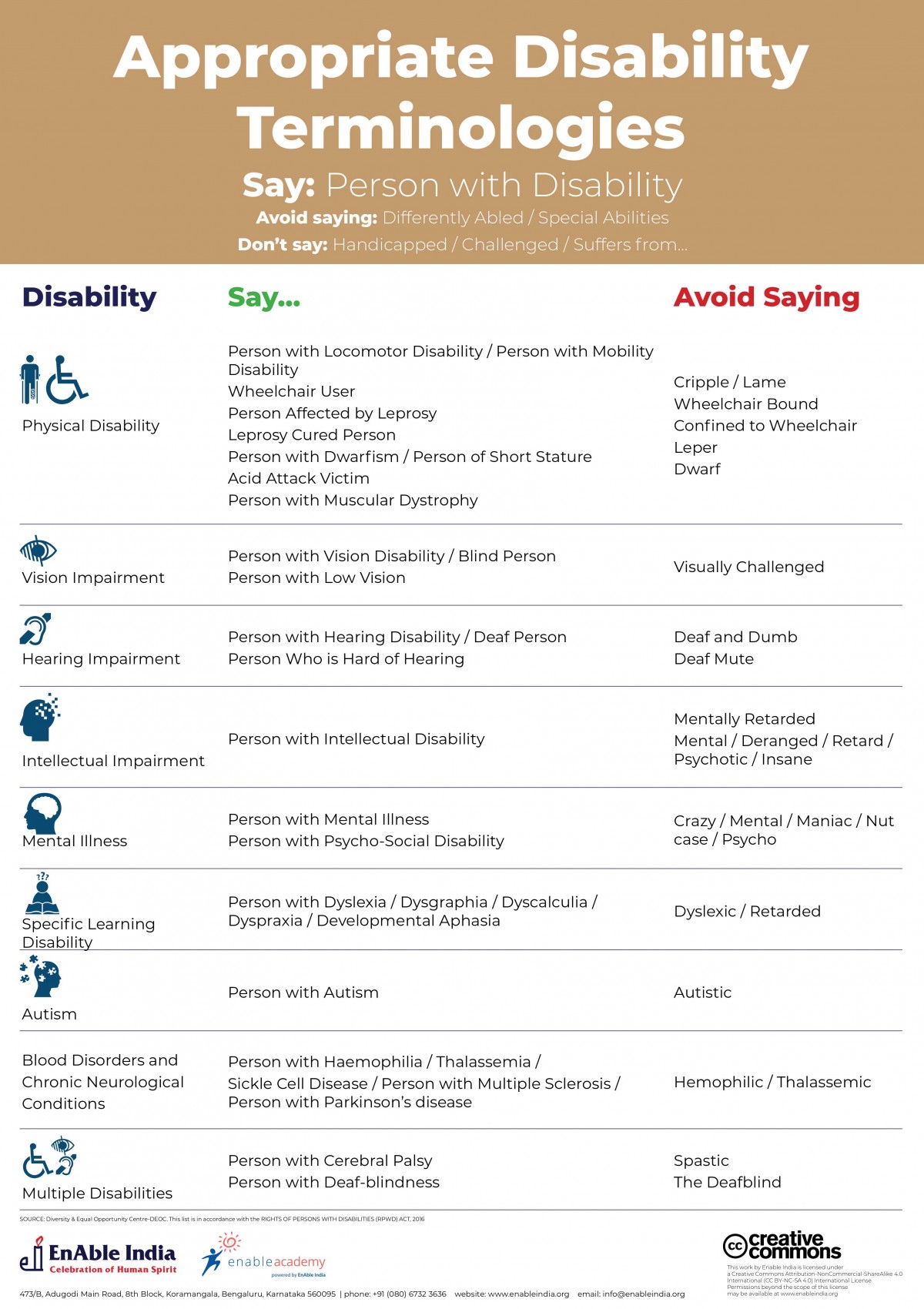 Enjoyed this story?
Hit the
Like
button to let us know!
You can also share your thoughts in the
Comments
section below!