Prev Story
Next Story
The Mahindra Group has demonstrated remarkable growth and resilience in the first quarter of F24, with a consolidated PAT of INR 3,508 crore, marking an impressive 60% increase. This robust performance was driven by a surge in consolidated revenue, which reached INR 33,892 crore, reflecting a substantial 19% rise.
Mahindra continues to lead the market in various segments, securing the top spot in SUV revenue market share for the sixth consecutive quarter, with a noteworthy Q1 share of 20.2%, up by an impressive 310 basis points. Additionally, Mahindra retained its dominance in Farm Equipment and electric 3 wheelers, with market shares of 42.9% and 65.5%, respectively. The company's strategy of capital allocation and prudent actions have not only driven profits but have also positioned Mahindra as a leader in the industry.
Our Chairman, Anand Mahindra addressed M&M's 77th Annual General Meeting where he spoke about the company's growth trajectory and future prospects. He fondly remembered the Chairman Emeritus Keshub Mahindra, highlighting his visionary leadership and values that propelled M&M from a manufacturer to a global federation. Anand Mahindra emphasised on the company's sustainability initiatives, including investments in the newly incorporated, Mahindra Electric Automobile Limited and Mahindra Last Mile Mobility Limited, contributing to EV adoption and climate targets. Notably, M&M's inclusion in the Dow Jones Sustainability Index for the second year consecutively demonstrated its commitment to values. With the impressive financial results, and a strategic focus on scale and synergy, he expressed confidence in M&M's purpose-driven ethos, its growth and the way ahead.
Watch our Chairman Anand Mahindra address Mahindra's 77th Annual General Meeting where he talks about the company's growth and the way ahead for the future.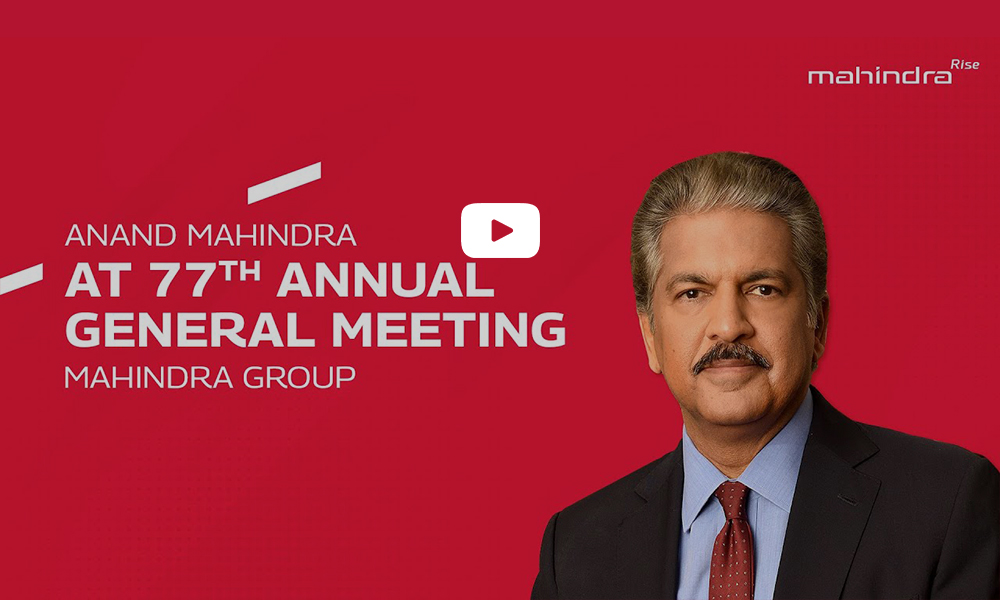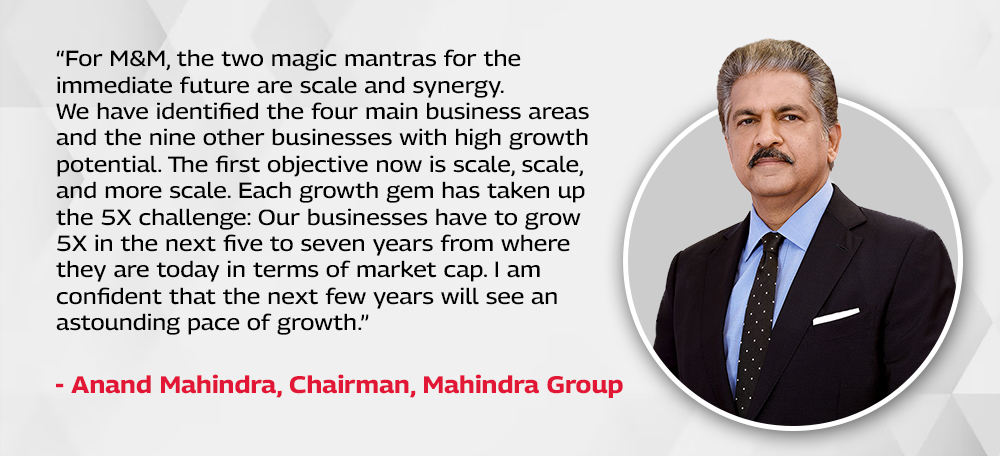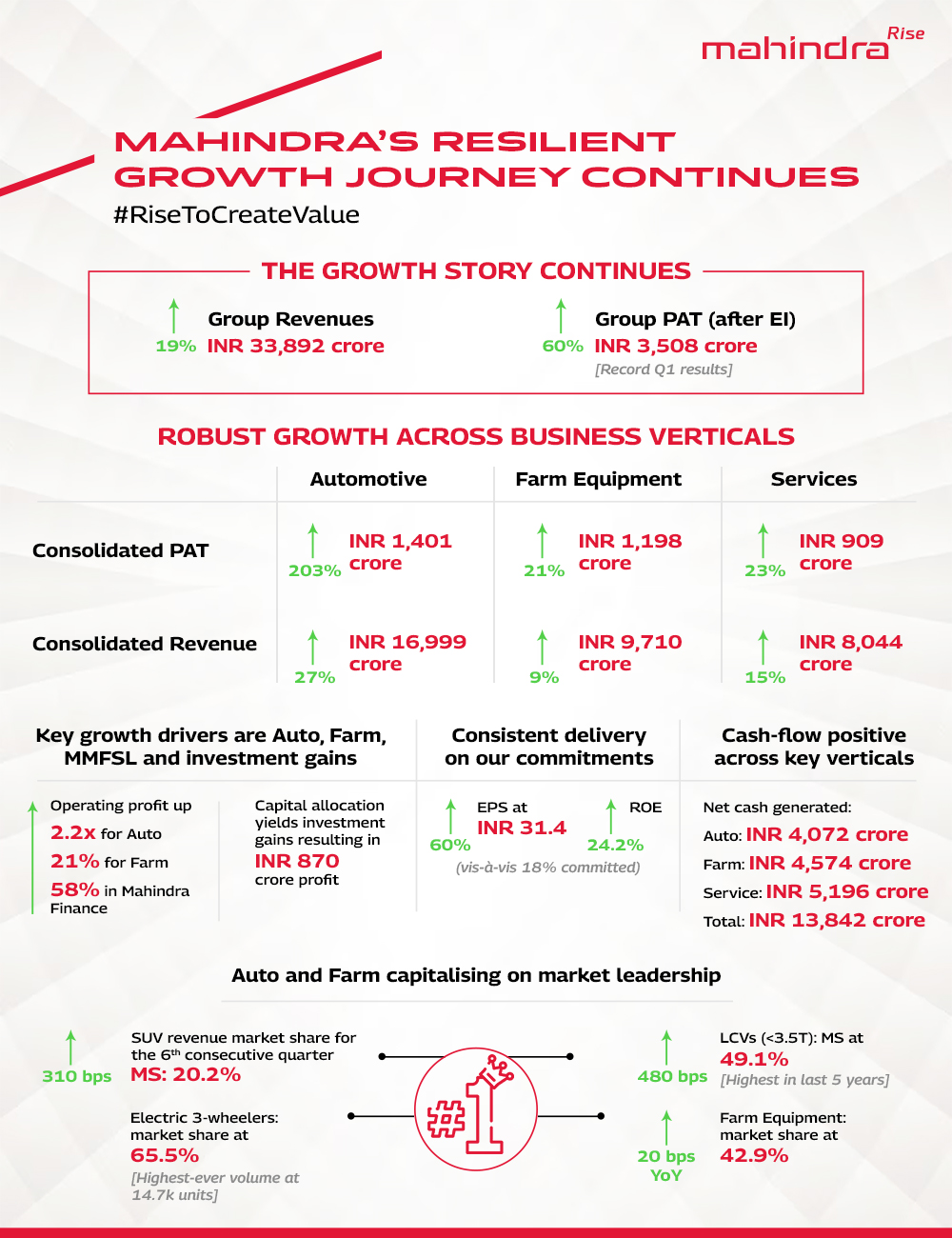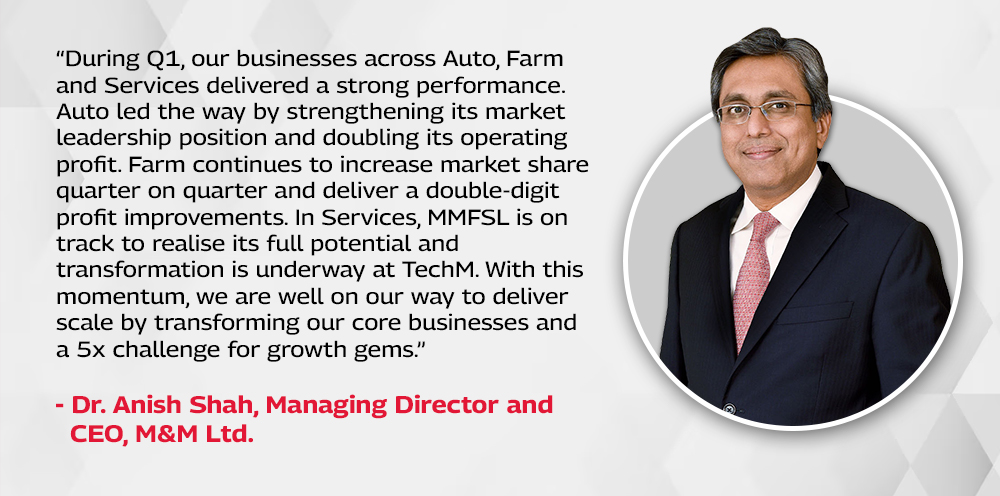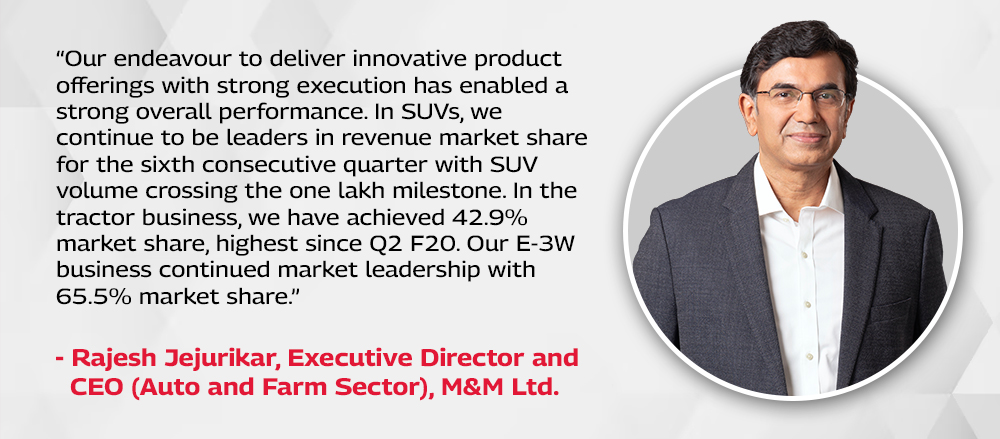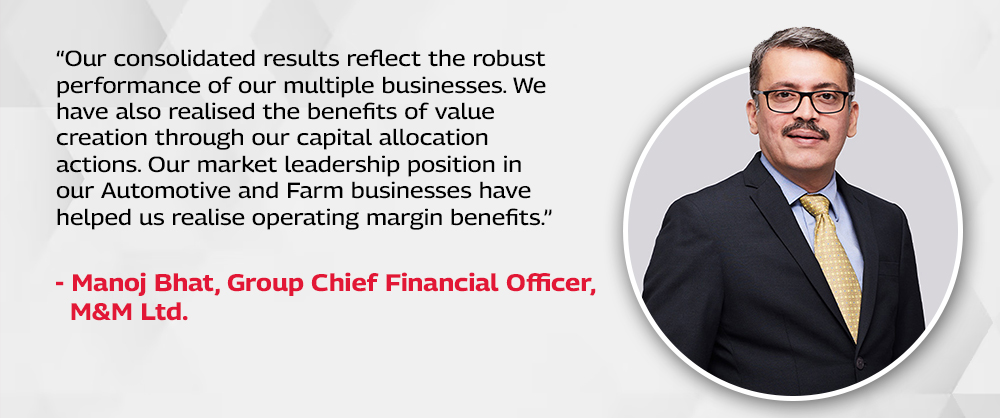 On the occasion of M&M Ltd.'s 77th AGM, here's a recap of the year for Mahindra. Presenting the top 10 financial highlights from 2022–23 , that have created value and sowed the seeds for future growth.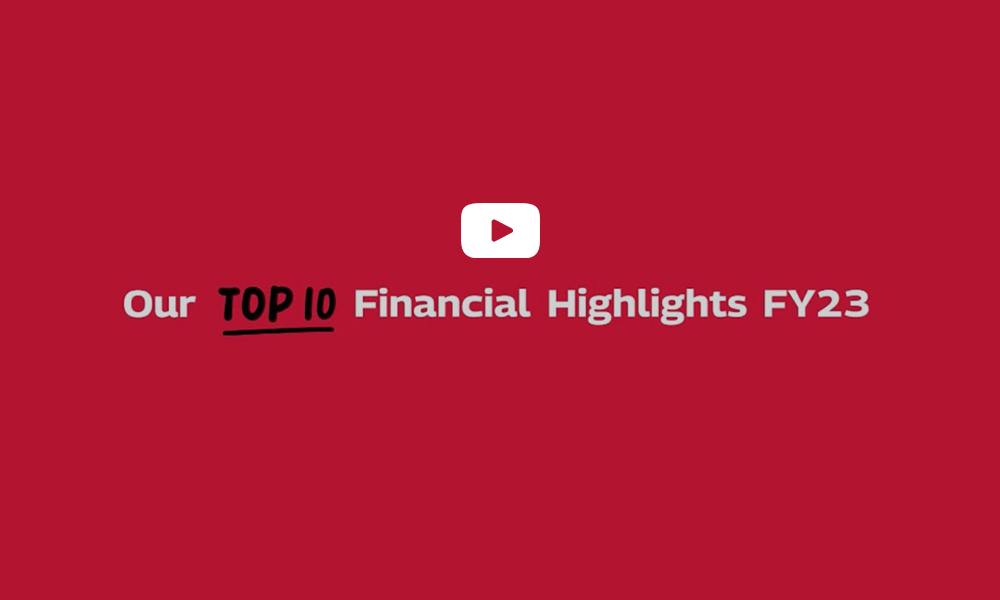 Enjoyed this story?
Hit the
Like
button to let us know!
You can also share your thoughts in the
Comments
section below!
On National Engineers' Day (September 15), celebrating innovation and sustainability, which engineering challenge do you think is most important to address worldwide?