Prev Story
Next Story
Dr. Anish Shah, MD & CEO, Mahindra Group, chats with Pratap Bose, Chief Design Officer, to throw light on Mahindra Group's design strategy. The duo also spoke about existing Mahindra brands, future e-SUVs and changing customer preferences.
The Leaderspeak always begins with a global, industry, and Group update of the month by Dr. Anish Shah.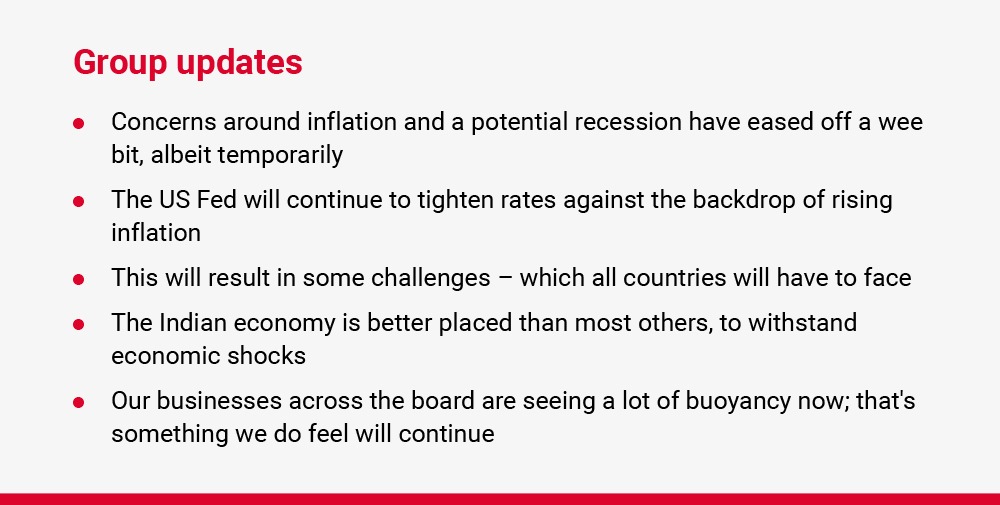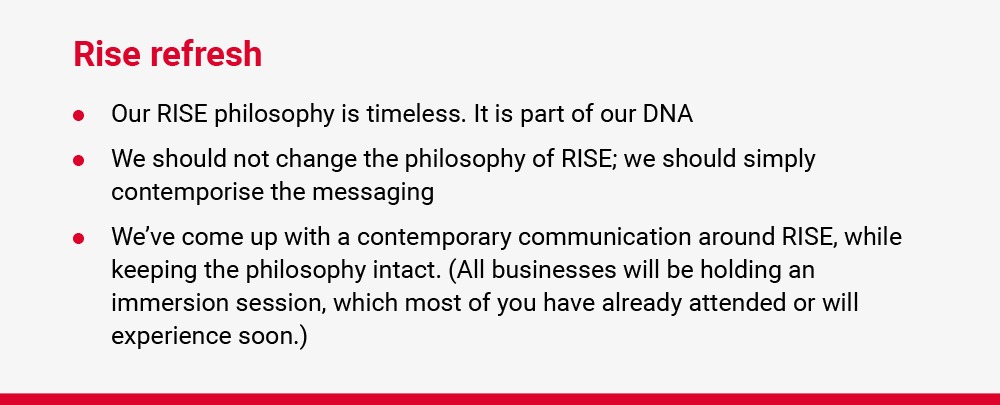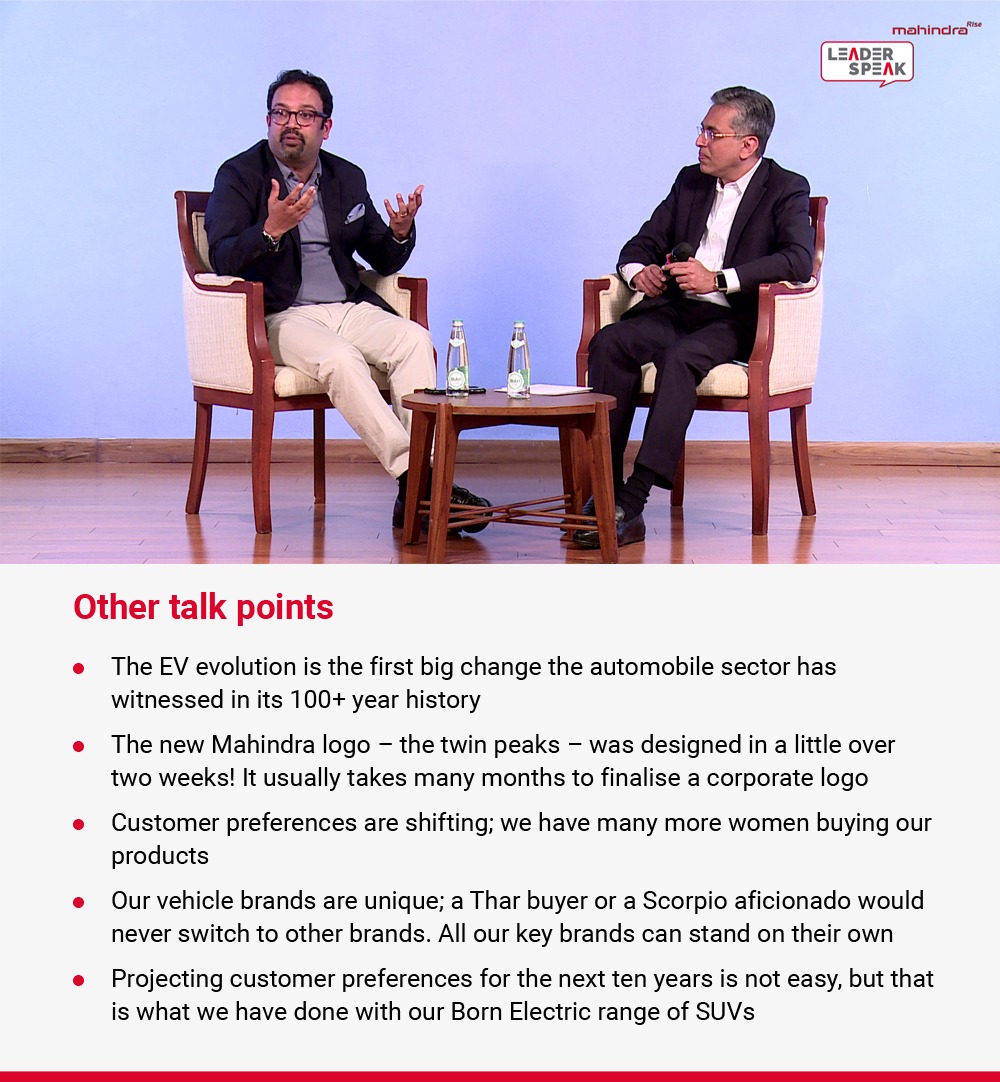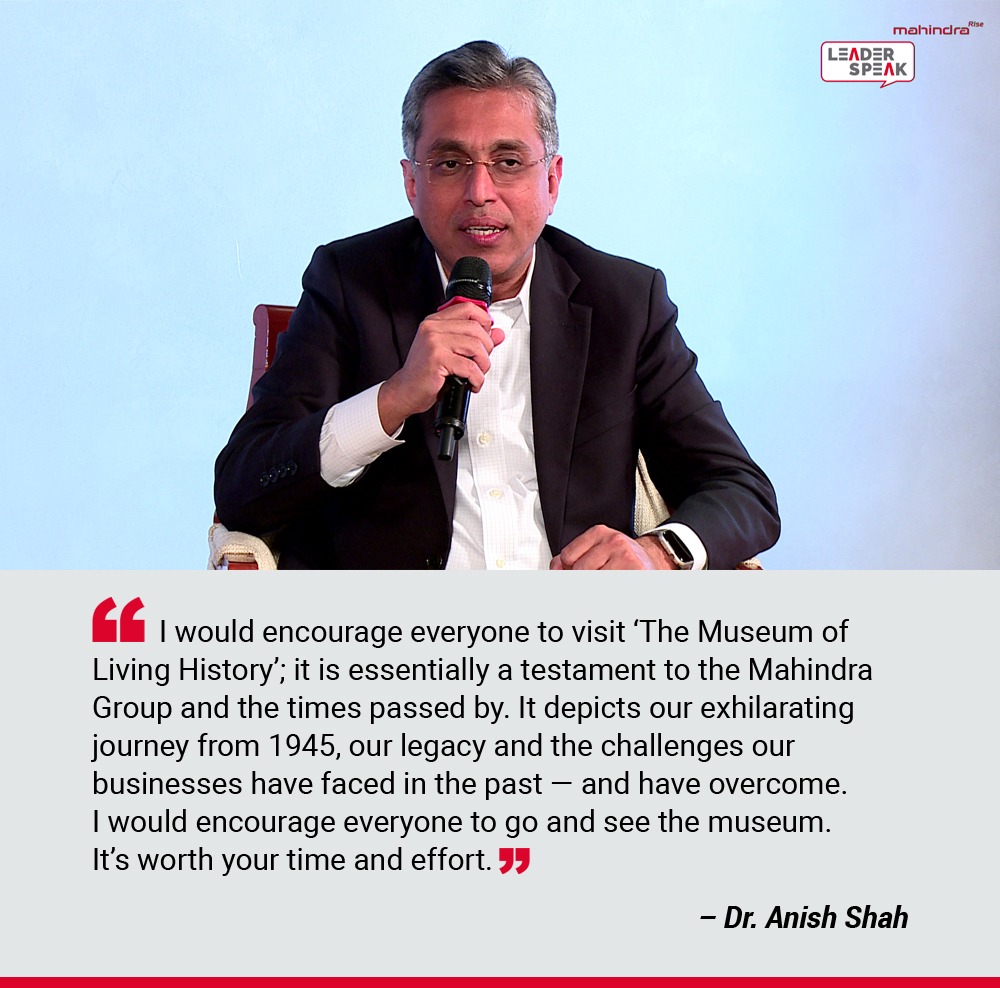 Know your leader:
Pratap Bose, Chief Design Officer (AFS), Mahindra Advanced Design Europe
Born and raised in: Mumbai
Education: Industrial design
Alma Mater: National Institute of Design, Ahmedabad and Royal College of Art, London
First Job: Piaggio, Italy
Passionate about: Cooking and WW2 aircraft models
Design trivia:
Mahindra 'The Twin Peaks' logo
The twin peaks signify how Mahindra Group set out to explore the impossible and the hurdles that came in our way. If you look closely at the Twin Peaks, it's two 'M's that come out very stable and strong; that represents our 75 years of heritage. There's a narrow gap (like a road) between the two peaks, which is your window of opportunity. Every time you see the two Ms, the peaks, or the road, you discover new layers of meaning.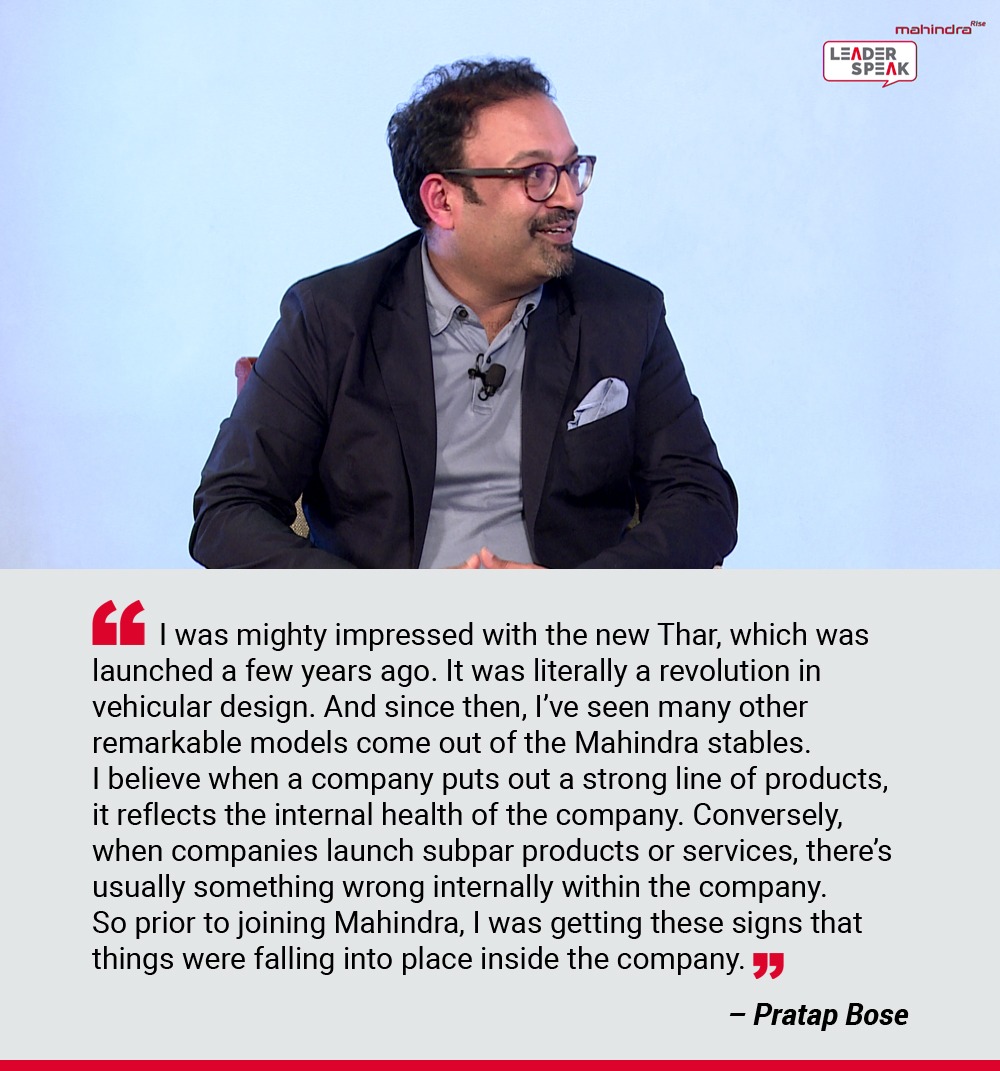 Enjoyed this story?
Hit the
Like
button to let us know!
You can also share your thoughts in the
Comments
section below!