Prev Story
Next Story
AmbitionBox has recently announced the winners of the "AmbitionBox Best Places to Work in India 2022 Awards", India's largest awards based on employee feedback.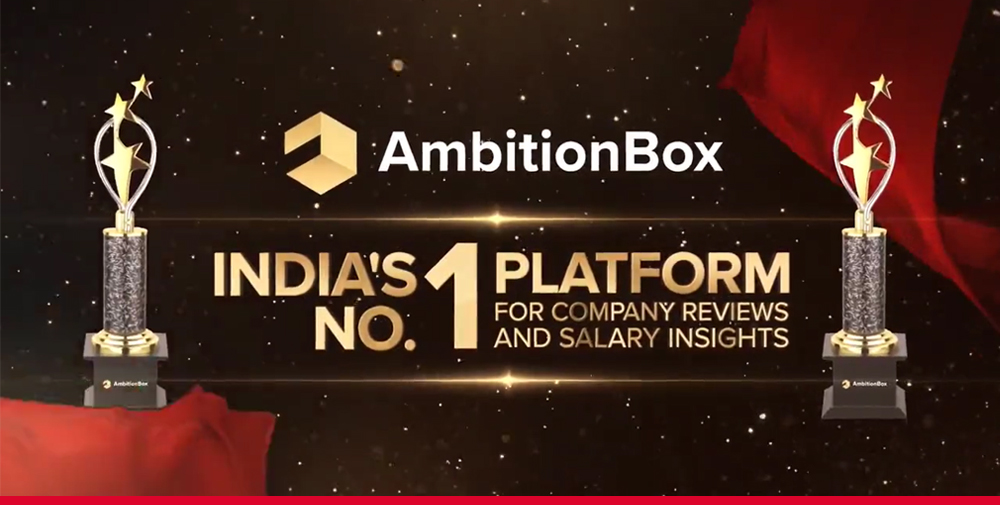 These awards have no jury and are purely based on the ratings and reviews given by the employees who have worked for a company in the year 2021.
Only the top 1% are the recipients of the coveted award
In the 2022 edition of the AmbitionBox Best Places to Work in India Awards, though thousands of companies qualified for the awards, only the top 1% received this coveted award. This year, 150 companies have been announced as winners across five main categories and nine popular industries. The main categories (Mega, Large, Mid-sized, Small, and Tech Startups) are based on the number of employees employed by the organisation in India. Industry-wise lists are based on the primary industry in which an organisation operates.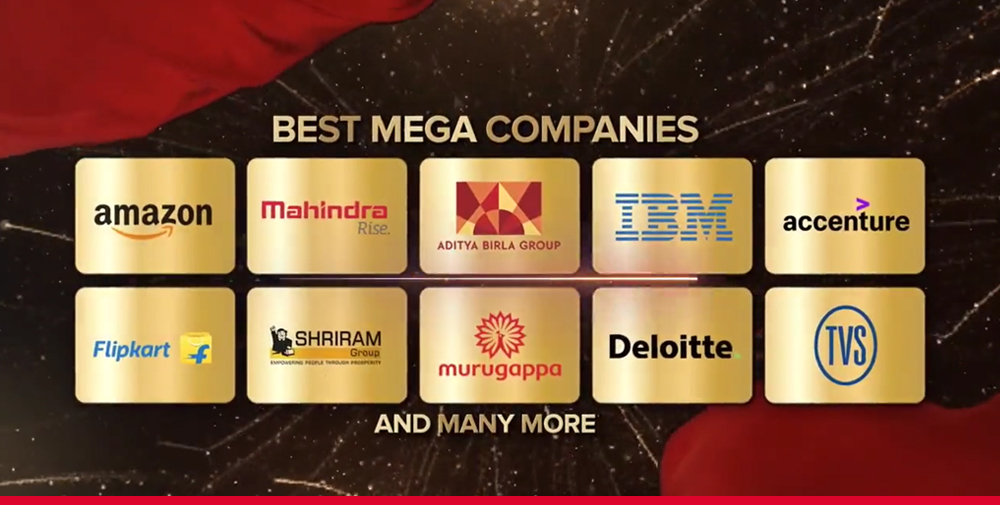 These awards are a testament to the outstanding work that these companies are doing for their employees.
"We saw massive success after the first edition of the 'AmbitionBox Best Places to Work in India Awards' in 2021, which was showcased among crores of job seekers in the country. We believe that every jobseeker has the right to have transparent and credible information about their future organisations, which helps them make informed career decisions," said Mayur Mundada, Founder and Business Head, AmbitionBox.
Mayur further added, "Given our scale and reach, we want to recognise the best places to work in India that keep their employees at the forefront. Not only does it help job seekers, but it also helps companies stand out among their competitors, build a strong employer brand and win the war for talent. Congratulations to all the winners who are doing great work for their employees."
A testament of recognition
This is recognition for every stakeholder responsible for making the Mahindra Group rise in the ranks of the best places to work at. From small steps to giant leaps, we have grown steadily for seven decades, and with each effort and commitment towards society, we can rise together to newer heights!
Enjoyed this story?
Hit the
Like
button to let us know!
You can also share your thoughts in the
Comments
section below!
On National Engineers' Day (September 15), celebrating innovation and sustainability, which engineering challenge do you think is most important to address worldwide?