Prev Story
Next Story
Mahindra Logistics Limited (MLL) is committed to becoming a customer-centric organisation by offering a positive customer experience that increases customer loyalty and boosts business growth.
MLL's Consumer and Pharma team at DRL, Tepla, have powered through their business operations by being 'Proactive' and 'Responsible', which are the team's Core Values.
Recognising individual and team efforts through client testimonials
The true dedication of MLL's Consumer and Pharma team at DRL to deliver customer value is reflected in the numerous thank you emails received by several team members from the client, Dr Reddy's Laboratories.
Suresh Pathak, Harsh Dixit, Ravi Redu, and other team members were recognised by the client for their contributions to warehouse operations, transportation, and key role in enhancing onsite health and safety.
The customer additionally complimented Harvinder Singh (DGM - Operations) for his extraordinary efforts on the entire project (warehousing and transportation), which symbolises the rise in business - from 4,000 pallet positions to an estimated 7,500 in the last 2.5 years! Furthermore, the team opened a drivers' rest facility at DRL, Tepla.
The customer stated that the team did an outstanding job in meeting their goals promptly and that they had set an example for how projects should be managed to maximise benefits for both MLL and DRL.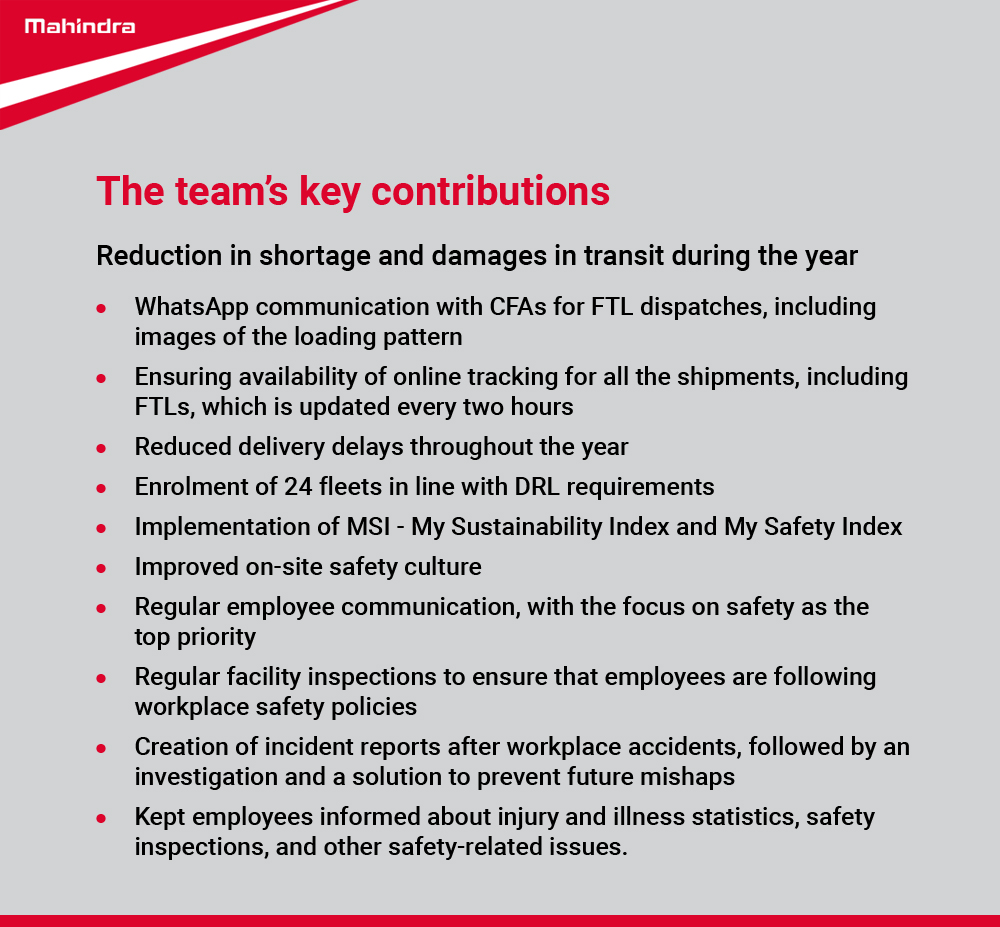 Kudos to MLL's Consumer and Pharma team at DRL, Tepla, for their dedication to the business, customer delight, and employee safety! Let's aspire to follow their example and continue living by the Core Values of MLL's Code of Conduct.
For more stories like these, write to [email protected]
Enjoyed this story?
Hit the
Like
button to let us know!
You can also share your thoughts in the
Comments
section below!
On National Engineers' Day (September 15), celebrating innovation and sustainability, which engineering challenge do you think is most important to address worldwide?