Prev Story
Next Story
From an impressive 1,982 applications received this year, 98 applicants were shortlisted to attend virtual interviews with an esteemed panel over two days.
Anjali Goyal, Jinang Shah, and Bhuvanyaa Vijay won the K.C. Mahindra Fellow award of INR 10 lakh each and 57 applicants won INR 5 Lakh each as scholarships to support their education journey.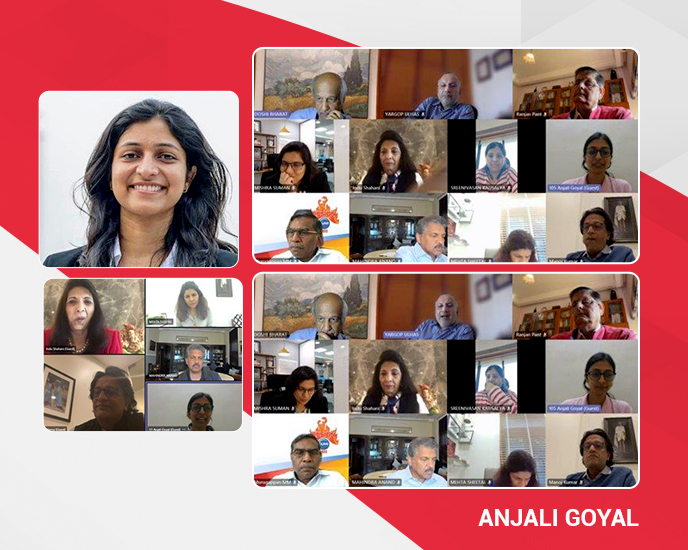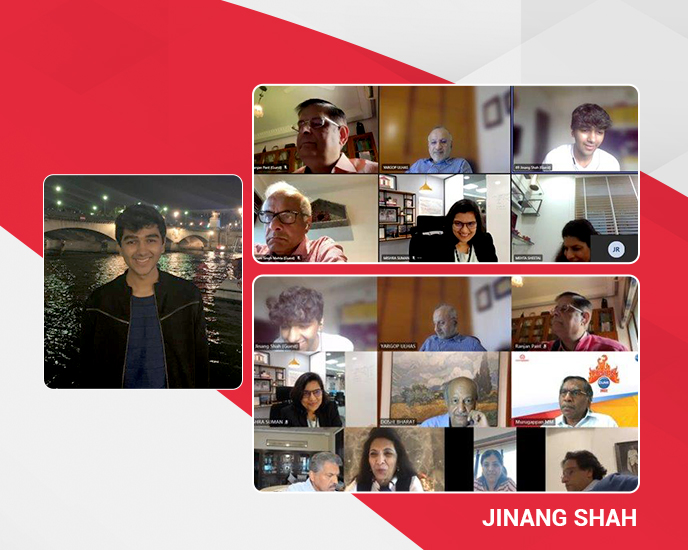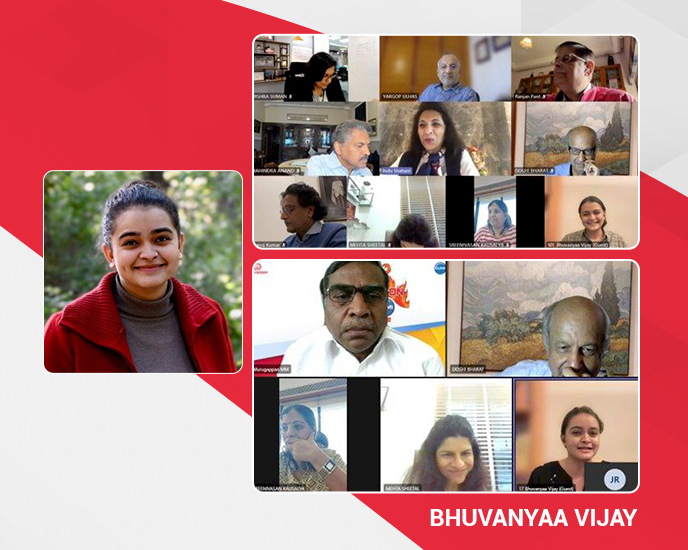 The selection panel included some of the most distinguished and respected leaders of the country – Anand Mahindra, Chairman of Mahindra Group; Bharat Doshi, Chairman of Mahindra Intertrade Ltd; M M Murugappan, Chairman of Carborundum Universal Limited; Kausalya Sreenivasan, Head - Women Empowerment at Mahindra Group; Dr Indu Shahani, President and Chancellor of ATLAS SkillTech University; Leena Labroo, Partner at Niana; Manoj Kumar, CEO of Naandi Foundation; Ranjan Pant, CEO Advisor, Global Strategy Management Consultant and Change Management Expert; Ulhas Yargop, Chairman of Bristlecone; Vikram Singh Mehta, Chairman of Center for Social and Economic Progress (CSEP); and Suman Mishra, CEO at Mahindra Electric Mobility Limited.
Speaking about the scholarship, Anand Mahindra, Chairman, Mahindra Group, said, "We have always been committed to investing in young people. At KCMET and Mahindra, we value those who want to do more. At a time when the pandemic and financial burdens have made pursuing higher education overseas challenging, we are pleased to provide scholarships to high-potential students. This year we met some bright young minds who are determined to follow their ambition with a clear vision. We are proud and honoured to be a catalyst for these students who want to contribute to India and the world significantly through their chosen careers."
Anjali Goyal, Jinang Shah, and Bhuvanyaa Vijay will be pursuing Business Management, Electrical Engineering and Law at New York University, Stanford University, and Harvard University, respectively. The selected scholars will be pursuing post-graduation studies in subjects ranging from Computer Science, Mechanical and Electrical Engineering, Robotics, MBA, Architecture, Arts and Design, Law, Public Policy and Administration, Education, and Economics from top-tier institutions, including Harvard University, Stanford University, New York University, Massachusetts Institute of Technology, London School of Economics, Yale, Columbia, Carnegie Mellon University, University of Michigan, University of California, Berkeley, University of Oxford, and the University of Cambridge.
About the K.C. Mahindra Education Trust (KCMET)
The K. C. Mahindra Education Trust (KCMET) was set up in 1953 to promote literacy and higher learning in India. Since its inception, the Trust has positively impacted the lives of over 800,000 deserving students with enormous potential to initiate change and shape the future of not only India but also the world. The K. C. Mahindra Scholarship for post graduate studies abroad was the first scholarship to be set up by the Trust and has been awarded to 1,595 students to date. It is an interest-free loan scholarship awarded to highly promising students with an outstanding intellect, and academic achievement, character, and leadership qualities.
For further details about the K.C. Mahindra Scholarships please visit: www.kcmet.org
Enjoyed this story?
Hit the
Like
button to let us know!
You can also share your thoughts in the
Comments
section below!
How can workplaces be more inclusive of the LGBTQ+ community?