Prev Story
Next Story
Sustainability is in the spotlight as world leaders congregate to discuss the evolving climate at the COP26 summit this week. Closer to home, the festive season is a great opportunity for all of us to re-look our choices through the sustainability lens and become aware of their impact on the environment, while retaining keeping the essence of our festivities.
So, let's ask ourselves, "What are some of the activities I can avoid to help reduce the carbon footprint? Are there regular lifestyle choices which unknowingly harm the planet?"
Sustainable celebrations are quite easy! Check out some of our tips below.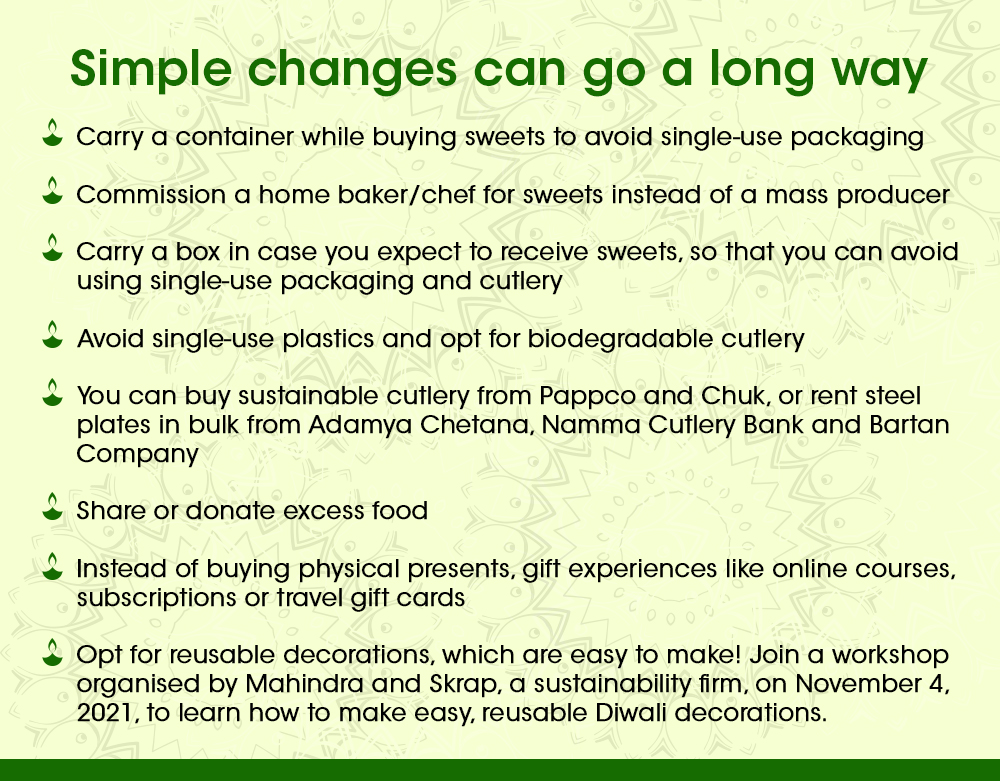 How do you celebrate festivals sustainably? Share your Green Diwali tips with us in the comments section below!
Enjoyed this story?
Hit the
Like
button to let us know!
You can also share your thoughts in the
Comments
section below!