Prev Story
Next Story
For Mahindra, diversity is not just a catchphrase. It is a way of life; it is about creating an environment of inclusion and empowerment; it's about enabling them to rise. This larger movement is also empowering women in every way, every single day. The Group is dedicated to gender parity, hiring women at leadership levels, enabling flexible working policies to help working mothers, launching the Women Leaders Programme to nurture talent. This is within the Mahindra Group. Outside, the Mahindra Pride Schools help women candidates learn the skills they need to increase employability. On International Women's Day, every year, the Group celebrates the achievements of the extraordinary women who have challenged inequalities and overcome roadblocks to shatter the glass ceiling in their own unique ways.
This year's theme is #Choose to Challenge – challenge biases and misconceptions and work towards creating an inclusive world. In that spirt, we share with you the inspiring stories of four women who epitomise the spirit of Mahindra Rise.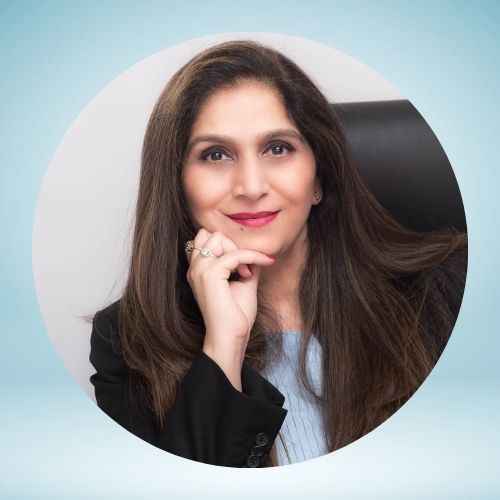 Simmi Dhamija – Chief Transformation Officer
There is no force more powerful than a woman who is obsessed with her goal and has complete faith in herself. Glass ceilings will break and organizations will carve-out a special path for her. Simmi Dhamija, Chief Transformation Officer, Tech Mahindra, is a perfect example.
Joining Tech Mahindra in 2006 as Quality Manager, Simmi has played a pivotal role in the company's transformation journey. She has been a catalyst in profit improvement, driving digitalization of the organization, building data-driven culture at Tech Mahindra by engaging top management and empowering middle managers.
Her extreme ownership of not only her role but the organization has helped her craft new roles in the organization. In her 14-year journey, she has traversed horizontals and verticals in the organization, from Quality to Performance Management to Strategy to the strategic initiative of cost transformation. She is now leading a full-scale transformation of Delivery, Process, Cost, Skilling, Automation & Digitalization for Tech Mahindra and its portfolio companies.
Simmi recalls the turning point in her career. "When I was in Quality, I had identified Quantitative Performance Management for leaders and delivery function as areas for improvement. I took a detailed solution to CP Gurnani, MD & CEO, Tech Mahindra. He supported me whole heartedly and asked me to drive this initiative directly with him." Simmi says she had the organization's backing for every new idea she came-up with.
To keep pace with her new roles, she kept unlearning and learning. That passion for learning inspired her to come up with the idea of 'Skilling NXt' – a programme that helps people trying to upgrade their skills get on-demand skilling for future roles. Her determination, diligence and extreme hard work, whether it meant putting in 20-hour days or giving up holiday time helped her fulfil organization goals. Simmi was awarded with the 'Leader of the Year' award in 2018 for her contributions to the organization's success.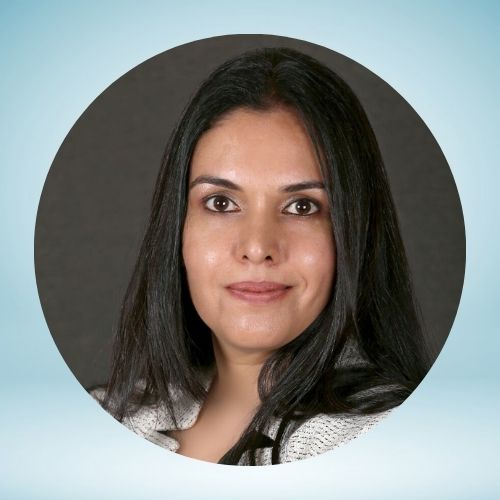 Tina Singh, Chief Digital Officer & Head – Consumer Loans, Mahindra Finance
As the oldest of three siblings, Tina Singh, like almost all the working women in India, had to refuse offers that meant staying away from her family in the earlier part of her career. However, that hasn't come in the way of her rising to her current position in Mahindra Finance.
"Once I chose to shoulder my responsibilities as the oldest sibling, I realised that we are bound by what we think we are but human potential has no boundaries. What drives me is the ability to make a difference no matter how small - to my family, at my workplace and the society at large. And digital helps in increasing access to information and inclusion through opportunity and surmount many challenges that people face in their day to day lives. That drives me on," says Tina.
Tina Singh is Chief Digital Officer and Business Head - Consumer Loans at Mahindra Finance. She evangelizes and leads implementation of digital technologies at Mahindra Finance and its subsidiaries. Her role includes creating a unique brick and click model to transform rural businesses as well as adding additional revenue streams through digital only businesses.
With a background in advertising, Tina pivoted to Finance and held diverse positions in the financial sector, ably handling the digital banking portfolio at ICICI Bank for seven years. She has been recognized as 'Best Internet Banking - Asian Banker 2015' among several other accolades. Tina is also the Chairperson of IAMAI (Internet and Mobile association of India) Blockchain committee. She was featured in The Forbes India W-Power Trailblazers 2018 for driving business while shattering stereotypes.
She was recently recognized by Economic Times Edge and Femina as a Technology Disruptor at the inaugural edition of the ET - Femina Women in Tech Forum which felicitated business leaders who have acted as change-makers.
In addition to the exceptional women working with us, here are inspiring stories of two women alumni from the Mahindra Pride School – who have come up on top with sheer grit and hard work!
Where the mind is strong, nothing else matters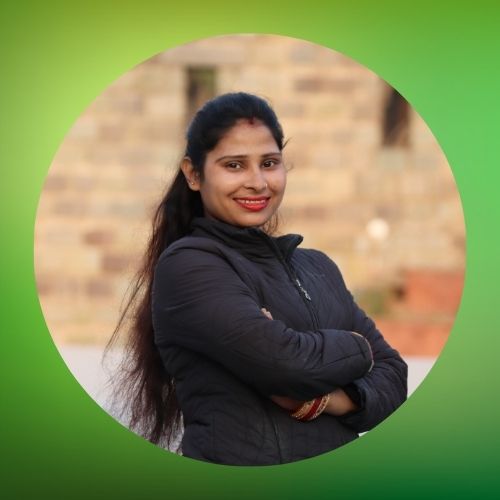 As a child, Aruna suffered immensely due to a polio-induced condition that paralysed the lower part of her body. Despite being a daily wager, Aruna's father never gave up his efforts to correct her physical anomaly. Due to his untiring efforts, Aruna is now able to walk.
Given her physical limitations, Aruna didn't know how to help her family surmount their poverty. The answer came to her when she learnt about Mahindra Pride School (MPS) from a friend. She enlisted for the ITES course. For the first time, Aruna came across empathetic classmates, peers and teachers who encouraged her to participate in classroom activities. Aruna's coaches also helped in improving her communication skills, which further raised her confidence.
The shy girl who joined MPS is now a confident young woman with an indomitable spirit. Presently, Aruna is working with 'Forever', a multi-level marketing company, drawing a monthly compensation of INR 20,000.
Aruna's family had never imagined that the timid, polio-stricken girl would metamorphose into a self-assured and financially independent woman. "Aruna has set an example in our neighbourhood. She is now inspiring other girls," says her father, who is grateful to MPS for supporting and encouraging Aruna to fulfil her dreams. Aruna continues to motivate new students at MPS. "MPS taught me the importance of work and enabled me to develop skills for obtaining the desired job. It has also shown me how compassion can transform a person's life," she adds.
Limited means is no obstacle to success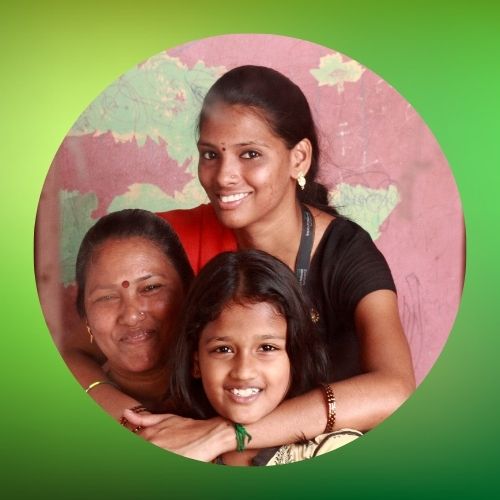 Kanmani was barely three when her father committed suicide. Left to fend for herself and her three daughters, Kanmani's mother sold flowers on Marina Beach in Chennai. "On bad days, which were many," recalls Kanmani, "we would just drink water and go to sleep."
Knowing that education was a way out of poverty for her children, her mother enrolled Kanmani in the local government school. Supported by her mother, Kanmani completed her graduation but had very few employable skills. But one day, Kanmani met a Mahindra Pride School (MPS) alumnus working for a multi-national company who suggested MPS as an opportunity.
With her newly acquired skills, Kanmani aced her first job interview at the BPO of HP, an American multi-national information technology company. "I still cannot believe that I, who led a life of abject poverty for over two decades, actually working for a multi-national like HP."
Kanmani firmly believes in the concept of 'payback' and has inspired over a dozen aspiring youngsters who, like her, come from extremely poor backgrounds. "Seeing them work in companies like Dell, Capgemini and Accenture fill me with joy and pride," says the 23-year-old, who has been commended for her work and now earns a hefty annual salary.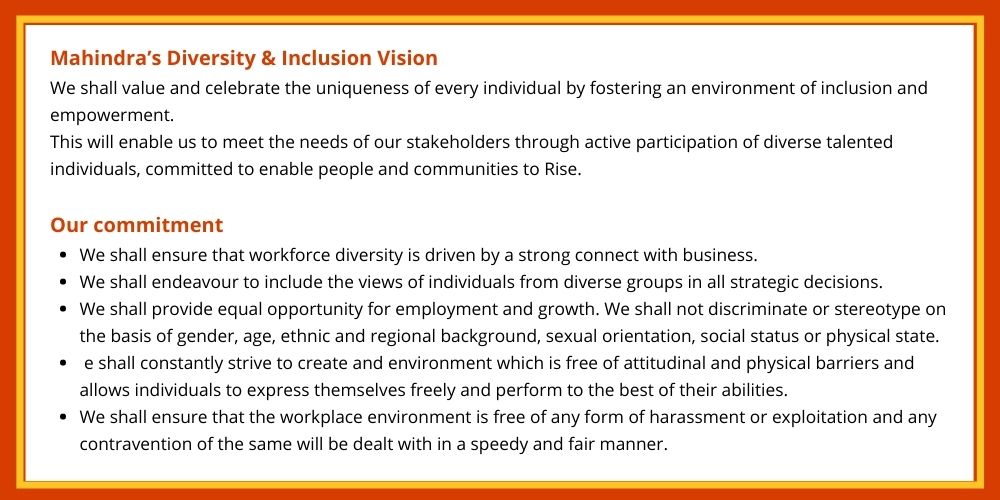 Enjoyed this story?
Hit the
Like
button to let us know!
You can also share your thoughts in the
Comments
section below!