Prev Story
Next Story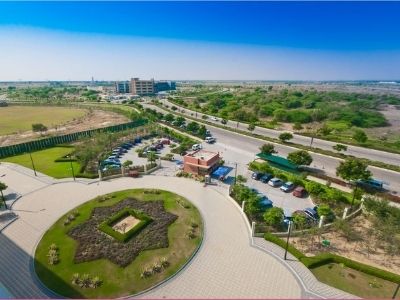 Mahindra Lifespace Developers Ltd. (MLDL), the real estate and infrastructure development business of Mahindra Group, is a pioneer of green homes and industrial development in India. It is one of the first real estate companies in the country to have committed to the global Science Based Targets initiative (SBTi). The company is focused on innovative and environment-friendly design aimed at enhancing the overall quality of life of residents and users.
Accelerating urbanisation, rising home ownership aspirations and a significant housing shortage have shone a spotlight on the need for quality housing in India. The company's residential developments under the Mahindra Lifespaces® and Mahindra Happinest® brands span seven Indian cities, while the Mahindra World City and ORIGINS by Mahindra World City brands comprise pioneering integrated cities and industrial clusters located in Jaipur, Chennai and Ahmedabad.
The company's residential developments span 25.1 million sq. ft. of completed, ongoing and forthcoming projects in places as diverse as Bengaluru in Karnataka to Palghar in Maharashtra and span the mid-premium and affordable homes segments. The focus, per Arvind Subramanian, MD & CEO, Mahindra Lifespaces, is on providing a differentiated customer experience across the purchase and occupancy life cycle.
Mahindra Happinest® homes are based on the premise of 'Live, Smile and Prosper', and cater to young, aspiring homeowners who seek a bigger and better life for themselves. The residential projects integrate the need for community living with exceptional amenities, good connectivity, and a sustainable lifestyle.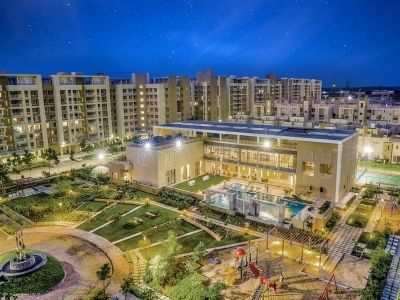 The Mahindra World City (MWC) developments in Chennai and Jaipur comprise large-format integrated cities that have been planned to be self-contained, with co-located industrial, residential, and commercial infrastructure. Spread over approximately 4500 acres, MWC Chennai and MWC Jaipur encompass dedicated Special Economic Zones (SEZ), Domestic Tariff Areas, and residential and social spaces. Together, MWC Chennai and MWC Jaipur are the chosen business destinations for 165 global and Indian companies, and have created direct employment for about 50,000 persons, so far. Both the Mahindra World Cities have been developed on environment-friendly principles and are driving community growth and economic development.
MWC Chennai is also India's first IGBC Gold (Stage-I) certified Green Township and home to corporate India's first operational SEZ. It is also India's first integrated city to be certified 'Zero Waste to Landfill'. Mahindra World City, Jaipur is the first project in Asia to receive Climate Positive Development Stage-II Certification from the C40 Cities Climate Leadership Group (C40), a global network of large cities taking action to address climate change.
Commitment to 'green' is at the core of Mahindra Lifespaces' design philosophy. Through its developments, the company enables healthy living and an efficient use of available resources. Moreover, its sustainability initiatives are not just limited to environment-friendly practices and materials during the construction phase, but also include 'use-phase' initiatives such as sewage treatment plants, rainwater harvesting facilities and waste management. The company's green buildings offer advantages to customers in the form of savings in electricity and water costs, and healthier homes.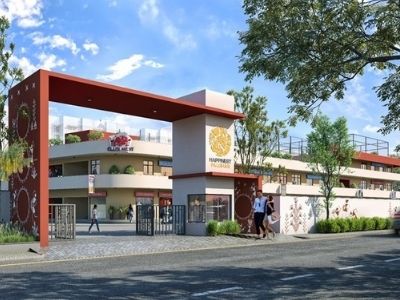 Moving forward, the company is also evaluating and conducting trials in construction automation and pre-fabrication. It is exploring and investing in innovation and technologies to build in-house capabilities on design management, construction management (including safety and quality), and delivery and sales management.
Urban India is poised to grow at a rapid pace – over 40% of the country's population is expected to live in urban centres by 2030. With a 100% green portfolio and focus on consolidating its presence in strategic real estate markets, Mahindra Lifespaces is well positioned to redefine the realty sector in India via innovatively designed, environment-friendly homes and industrial offerings that enable better outcomes for all stakeholders.
Meet the Leader - Arvind Subramanian
Mr Subramanian joined the company as Chief Executive Officer of Mahindra Happinest, the affordable housing business, in September 2018, moving on to become the MD and CEO of MLDL in July 2020. Under his leadership, Happinest has established itself as an innovator and an emerging leader in the affordable housing market segment in India. He led successful new sales launches and ahead-of-time project completions. Arvind has been an advocate of the power of digital, and Mahindra Lifespaces has been a front-runner in embracing technology in sales, customer service, project management and property management.
He has over 23 years of experience, starting his professional career with the Tata Administrative Service, the central management cadre of the Tata Group. He spent close to fifteen years with the Boston Consulting Group (BCG) where he was a Partner & Managing Director. At BCG, Arvind was the global topic leader for the 'Next Billion Consumers', picked by the Financial Times as one of 'The Fifty Ideas That Shaped Business Today'. He was also tasked with setting up and leading BCG's Centre for Customer Insight.
Prior to joining the Mahindra Group, Arvind was Regional CEO at a leading real estate developer. He holds an MBA from the Indian Institute of Management, Ahmedabad and a B.Tech. from the Indian Institute of Technology, Madras.
"I joined the Mahindra Group as Chief Executive Officer of Mahindra Happinest, the affordable housing business, in September 2018. I felt very much at home from day one. I had enough freedom to do what I needed to do. At the same time, I had the full support of the Group and the company board," says Mr Subramanian.
On Being a Part of Mahindra Group
"I think the larger purpose of Mahindra Rise really inspires me and the rest of the team. We are doing something that is more than just running a business, clocking revenues or profits. In many of the sectors that we are in, we are playing a shaping role and that's what we would like to do in real estate as well,' he adds.
Arvind's Tips for Home Buyers
The most important factors to keep in mind while buying a home are the credibility of the developer and the quality of the development in terms of maintenance and service. Also paramount is how the product is keeping in tune with one's evolving needs as a society and as a family. Price should not lead the decision; it should be a considered thought once the other factors are fulfilled.
Enjoyed this story?
Hit the
Like
button to let us know!
You can also share your thoughts in the
Comments
section below!