Prev Story
Next Story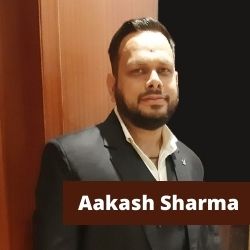 I live in sector 68, Gurugram. My house is situated on the main Sohna Road, Alwar highway. After the government imposed lockdown to combat the Corona pandemic, migrant workers started heading to their hometowns and villages. From my balcony, I could see the train of migrant workers which included the elderly, children and infants, making the slow march often without any access to food or water.
As a responsible and law-abiding citizen I had to stay at home. But I was moved by the plight of the migrant workers and wanted to help them. So, I took permission from the police and in full protective gear, began distributing food to everyone.
However, my individual effort proved to be too little and insufficient. My resources were limited and I could not operate away from my neighbourhood. As a Tech Mahindra associate, I have learnt to overcome challenges through teamwork and coordination. I decided to use social media to appeal to all my friends and relatives to contribute to the effort. With the help of the community, we served food packets, biscuits, fruits, sandwiches on March 28, 29, and 30.
The government also chipped in. Moved by their plight, the government decided to mobilise buses to help the migrant workers reach their homes. The police and social organisations also came forward to provide food and shelter. The collective efforts bore fruit and on March 31, I didn't see anyone on the road..
Happily, I quarantined myself and followed all safety guidelines. Whatever little contribution I made reflects the values and teachings of my family, my culture and my company.
Upload your stories of kindness on the Spirit of Service portal, as a part of our MySeva initiative and inspire others. Login by clicking - https://spiritofservice.mahindra.com/app/myseva and contribute to our 75th year pledge.
Enjoyed this story?
Hit the
Like
button to let us know!
You can also share your thoughts in the
Comments
section below!