Prev Story
Next Story
Mahesh Suresh Jadhav joined Mahindra Susten three and a half years ago. As a Senior Executive – Indirect Taxation, in the Renewable Energy (Solar Power) division, he is responsible for the preparation, reconciling and filing of GST registrations. From issuing and collecting the appropriate forms to both customers and vendors to linking in-transit sales data with purchase data, Mahesh does it all, despite being physically challenged in his right leg.
We put him on the spot recently with a 'Rapid Fire' round. His answers showed that he's as quick off the mark answering questions as he is good at his job.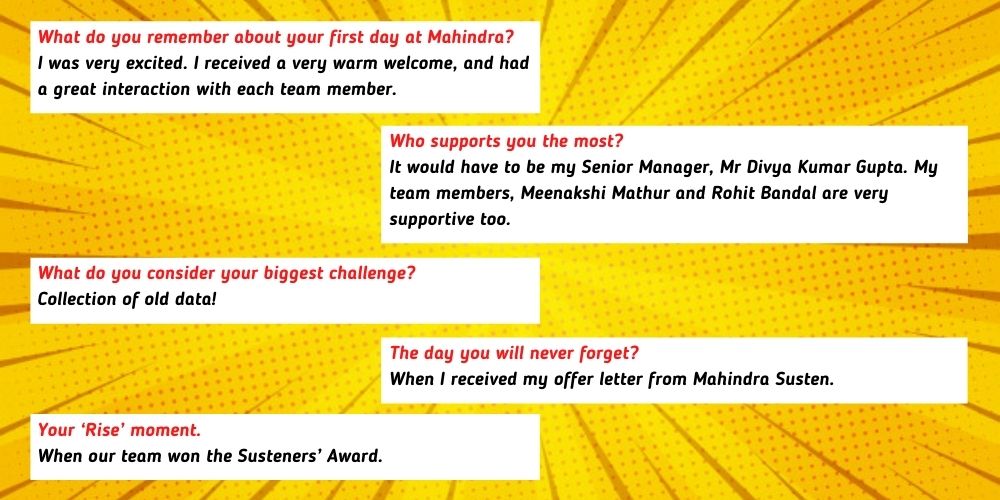 Enjoyed this story?
Hit the
Like
button to let us know!
You can also share your thoughts in the
Comments
section below!