Prev Story
Next Story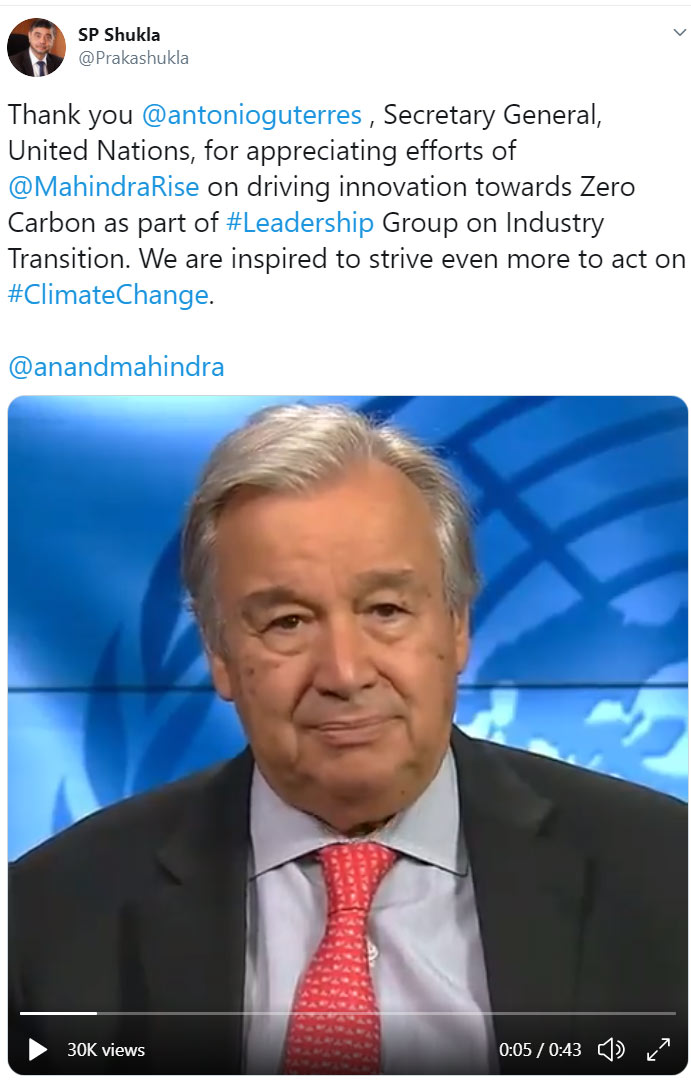 Speaking at an online event organized by TERI -The Energy and Resources Institute, UN chief Antonio Guterres referenced the innovative steps taken by Mahindra in embracing clean technology and contributing to a sustainable energy future as exemplary work that is being carried out in the country.
In his address, he also called on India to be at the helm of an ambitious global leadership agenda on clean energy and climate action, saying the country can become a true global superpower in the fight against climate change if it speeds up its shift from fossil fuels to renewable energy.
Mr. Guterres was speaking on the future of renewables and focused on a 'green' economic recovery in a post Covid world, wherein countries would drastically reduce their dependence on fossil fuels like coal. He further added that investments in Renewable Energy, clean transport and energy efficiency could create 9 million jobs annually for the next three years.
Enjoyed this story?
Hit the
Like
button to let us know!
You can also share your thoughts in the
Comments
section below!
On National Engineers' Day (September 15), celebrating innovation and sustainability, which engineering challenge do you think is most important to address worldwide?