Prev Story
Next Story
Silvio Pietro Angori, CEO and Managing Director of Pininfarina S.p.A., regularly provides presentations on the subjects of art, design, culture and entrepreneurship. Here are some excerpts from his essay in the Digital Journal on how the coronavirus pandemic will shape new experiences in different aspects of life through new designs.
History of pandemics and the impact on Design
Pandemics are intertwined with the history of humankind. Through the centuries, viral outbreaks caused the decimation of entire populations, and the fall of long-established political powers.
They equally brought about the creation of new economic orders and growth, leading to the development of new technologies which created the conditions for cultural exuberance. Take for example, the Plague outbreak which devastated Europe in the mid-fourteen century resulting in a dramatic and long-lasting economic depression.
Subsequently, unprecedented economic growth diffused wealth, leading to the Renaissance in Italy and to the creation of masterpieces of geniuses such as Michelangelo, Bernini, Raffaella, Leonardo and many others we admire today. History seems to prove that catastrophes open the path to new beginnings and are sources of unexplored opportunities that significantly increase the well-being of people.
Changing Urban Planning
In the last 30 years, urban planning has leveraged two principles: density and mass transit. From now on, when designing the new town square or concert hall, we will have to face an ever-evolving dilemma: should we favor social distancing, or foster social interaction? While cities are beginning to reopen, a series of precautions to significantly limit the aggregation of people are being implemented, continuing the concept of social distancing. Our responsibility, through design, is to facilitate the experience of interaction but embrace latest AI and 5G technologies (like thermal scanners, pedestrian monitoring, dynamic flow management, rapid access to testing and emergency facilities) to mitigate the risks of contagion, but to "humanize" them through Design at the same time.
Future of Housing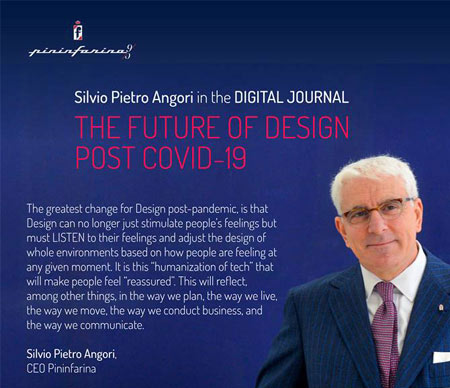 Private housing of the future will be radically different as the boundary between home, office and leisure becomes increasingly blurred. The design will have to take into consideration enhanced needs such as more private spaces, the need for family members to spend much more time in the house for homework, online learning, and open space for individual use. For this reason, tomorrow's homes should favor complex and reconfigurable spaces, adapting according to the different situations of everyday life.
Future of the Workspace
What will the office of the future look like? How will office space change? Retro-fitting the existing cramped office spaces will be a costly battle so quite possibly working from home where possible could be one solution. Where this is not possible, both interior and exterior spaces need to be re-thought. To create a feeling of "reassurance", personal areas could be created using pre-constructed units which can be dropped into public space areas which make people feel "protected" without them feeling "isolated". This could be done by rejecting the standard approach of "square space" primarily used in architecture, in favor of "curved space" which is also split vertically to avoid direct contact yet still allow interaction.
Read the complete essay here.
Enjoyed this story?
Hit the
Like
button to let us know!
You can also share your thoughts in the
Comments
section below!