Prev Story
Next Story
This year, Club Mahindra celebrates 25 years of joyous holidays and delightful family experiences. In honour of this special occasion, let's take a journey through time and look at how far we've come.
Mahindra Holidays & Resorts India Ltd. was established in 1996 as part of the Leisure and Hospitality sector of the Mahindra Group. Its flagship brand, Club Mahindra, sought to provide quality family holidays to its members through a unique vacation ownership model.
In the same year, Club Mahindra opened its first two resorts in the serene hill station of Munnar (Kerala) and the charming town of Varca (Goa), respectively. By 2011, Club Mahindra was hailed as India's largest holiday company. Only a year later, it became the largest holiday company in all of Asia.
A wonderful credo
Club Mahindra's philosophy is 'Make every moment magical'. A moment can be as simple as sipping on a deliciously brewed cup of coffee or as grand as watching snowfall on the ground. A moment at Club Mahindra becomes a memory to be cherished forever.
And that is because our credo lies at the heart of the business itself!
Vision
Club Mahindra's vision is to be among the top five vacation ownership companies in the world in terms of its member base. As India's favourite resort chain, Club Mahindra is getting one step closer to this goal. Brand new resorts are being added to the mix, both managed and non-managed. Activities and experiences are being carefully curated according to the needs of the guests, while bespoke packages are making their debut. Through it all, the core concept of affordable luxury remains a constant, thereby making all of this accessible to members.
To mark the 25 years, Club Mahindra shared a video, which took viewers on the momentous journey the company has had since its inception in 1996. The video charts the brand's important milestones, from establishing its first resort in Munnar in 1998, to one lakh Club Mahindra members by 2010. It has since expanded to include over 5,000 employees and has been rated the 'Best Hospitality Brand'. Club Mahindra is proud to have chartered a new path in the field of hospitality and is determined to continue its vision of SEWA — Service with Empathy, Warmth, and Attentiveness — towards its over two lakh members.
Take a look at how Club Mahindra has grown over the years.

Leaders address this momentous occasion
Anand Mahindra, Chairman of the Mahindra Group, charts the journey of Club Mahindra from 1981, when he first learnt of his father, the late Harish Mahindra's dream of steering Mahindra towards the hospitality sector.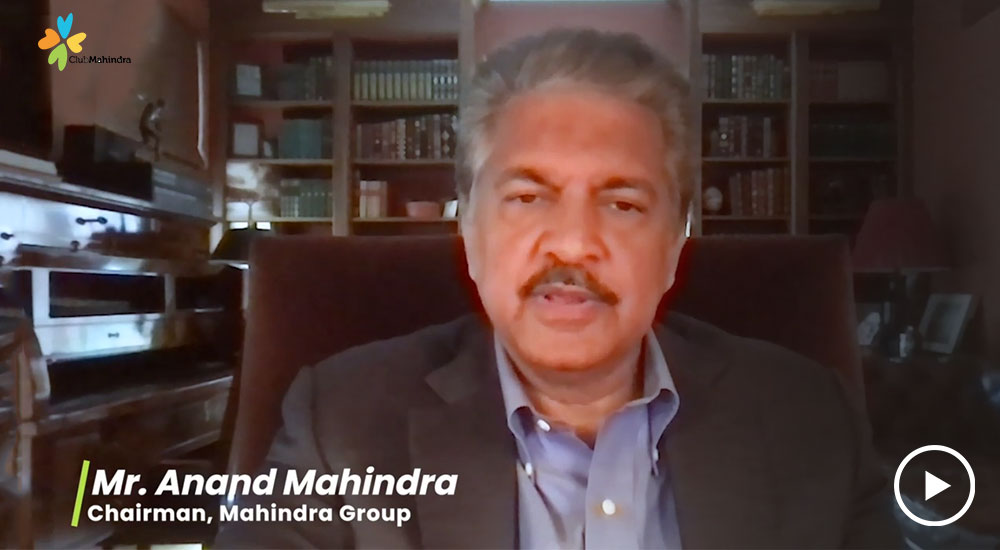 Dr Anish Shah, Managing Director and CEO, Mahindra & Mahindra Ltd., congratulates the Club Mahindra team and shares how the delightful customer experience at its resorts has always stood out to him.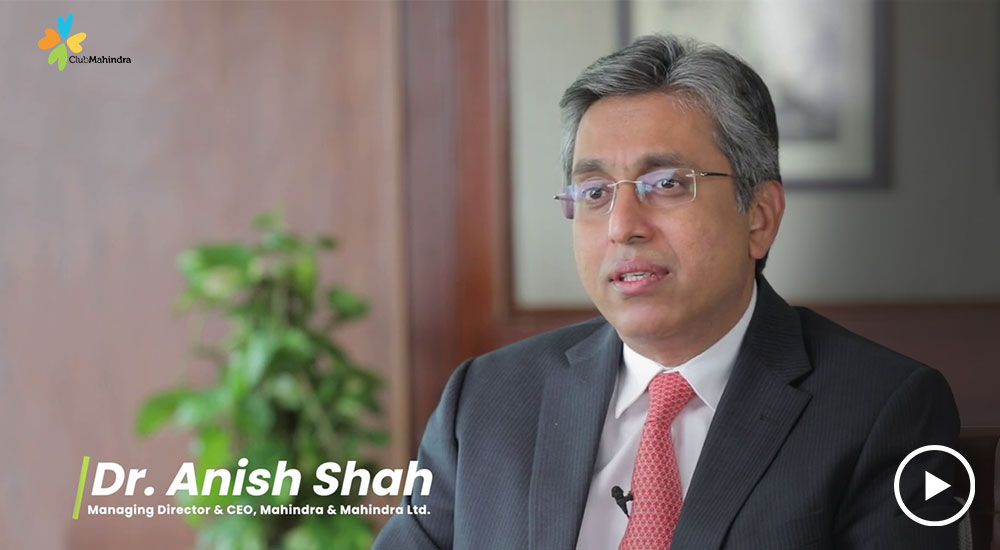 Arun Nanda, Chairman, Mahindra Holidays and Resorts India Limited, expresses his gratitude to the team which made his dream possible, and shares anecdotes from his interactions with delighted Club Mahindra members.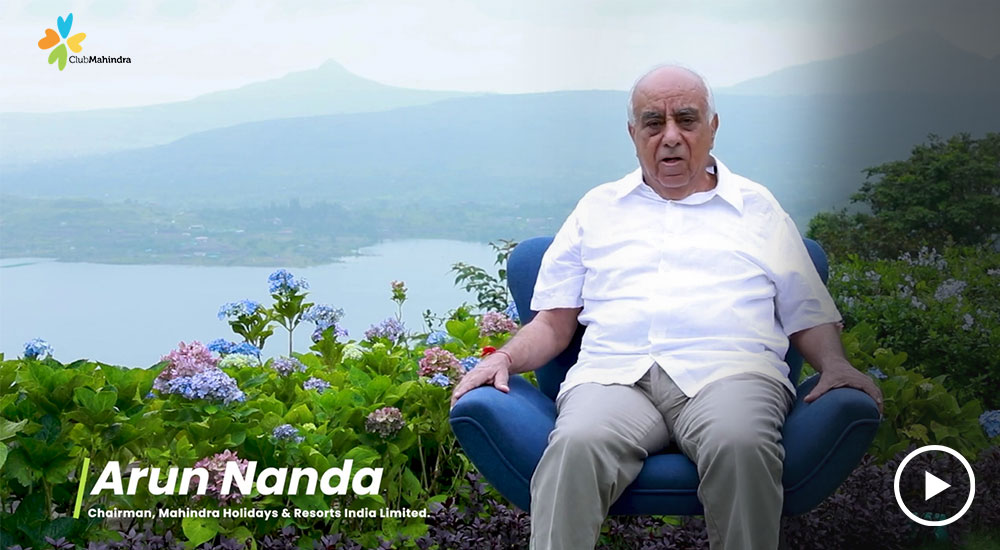 In a special silver jubilee address, Kavinder Singh, MD and CEO, Club Mahindra Holidays; President (Leisure & Hospitality Sector) & Vice Chairman, Holiday Club Resorts Oy (Finland), addresses the team of Club Mahindra and congratulates them for having come so far while throwing light on the path forward.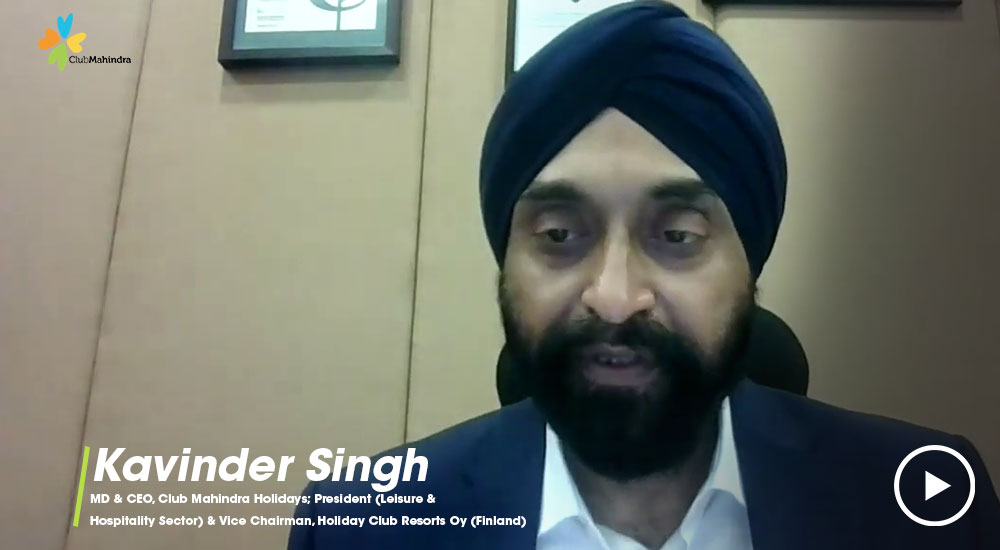 At Club Mahindra, we are a family. As we complete 25 years, we take a look at the relationships, experiences, moments, and emotions nurtured over the years.

Enjoyed this story?
Hit the
Like
button to let us know!
You can also share your thoughts in the
Comments
section below!