Prev Story
Next Story
Pininfarina Nautical and design studio Carkeek Design Partners have partnered for the exterior and interior designs of the Persico F70, a high-performance boat that flies over the surface of the water.
Inspired by the AC75 foiling monohulls — the fastest racing boats in history — the Persico F70 is a 70-foot foiling yacht built exclusively for high speed and luxury. The F70 is aimed at owner-drivers who want to sail with their team and have a luxurious experience while at it. The 'ultra-fast' boat is designed in such a way that it can reach full flight mode with only 10 knots of wind. The sleek design and luxurious interiors are set to offer the crew a space-age experience.
The F70 features a set of retractable wings along with elevators on the rudder blade that work in tandem to allow the boat to fly across the water with minimal drag. According to the design team, this setup is similar to that of the AC75 foiling monohulls. The F70 is made of carbon composite and weighs just 10,000 kg, and despite no definite top speed, designers say the model outperforms 100-footers.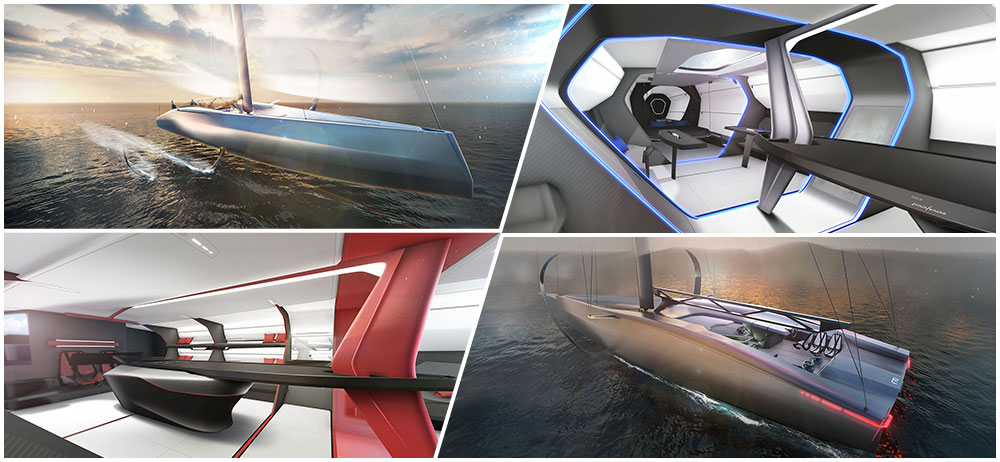 The interiors of the boat are as eye-catching as the exteriors. The open space is marked by a series of structural rings that showcase the length and the beam with futuristic neon lights. The interiors boast of space-age furnishing, and there is also room for a double bed. The model even features a retractable foil system that allows for easy docking, and the yacht can be managed by a small crew of two-four people.
Pininfarina collaborated with Carkeek to make the yacht innovative and superior among 70-footers, not just in regards to technology but also style and elegance.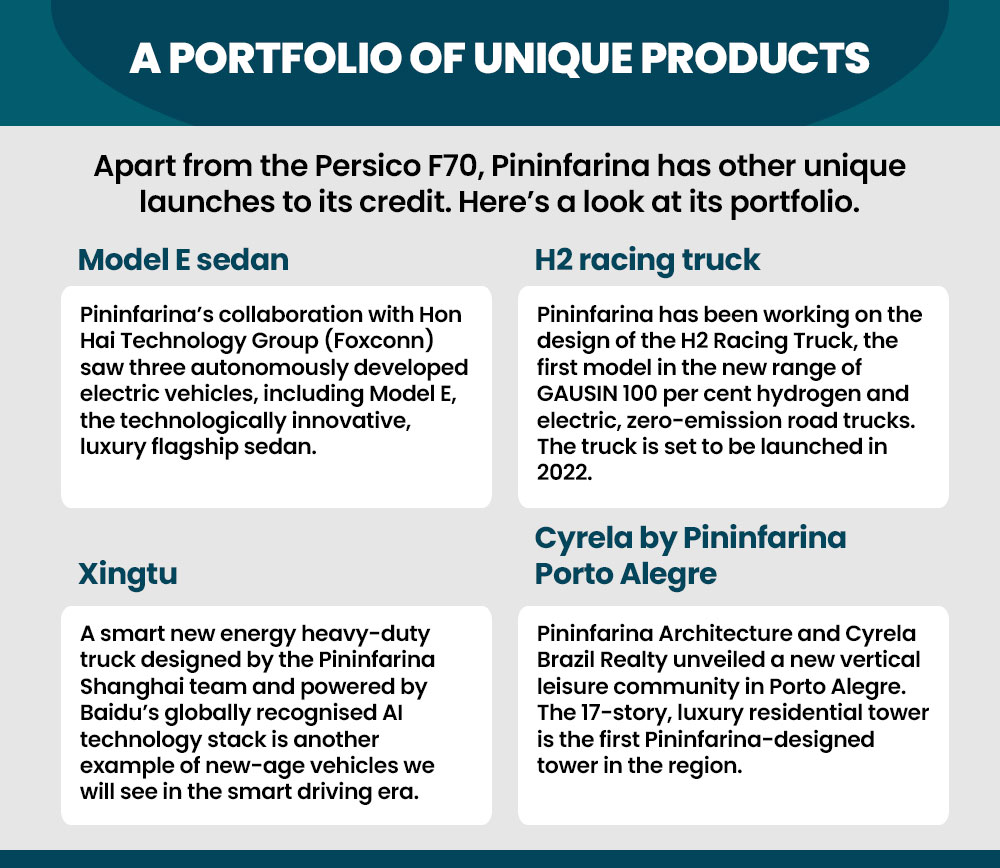 What do you think of Pininfarina's portfolio? Let us know in the comments section below.
Enjoyed this story?
Hit the
Like
button to let us know!
You can also share your thoughts in the
Comments
section below!