Prev Story
Next Story
'Mahindra Run Anywhere' is a challenge where associates can participate from across the globe. This 51-day-long marathon aims to celebrate wellness in Mahindra's 75th year. The event has been developed in a gamified model where participants can win around 120+ rewards just by running or walking anywhere.
Wellness first
With the onset of the pandemic, we realised how important exercise and fitness are for our health and immunity. With the options limited while working from home, we decided to influence our employees with fitness events to improve their health and mood. Encouraging employees across all sectors to participate in physical activities soon gave birth to the app: Marathon – Mahindra Run Anywhere.
Building the app
The core team at M&M and the Josh team from Tech Mahindra had insightful interactions and built the concept of Marathon – Mahindra Run Anywhere. This wonderful application boasts of the perfect mixture of technology and creativity.
Key features
Indigenously built at Mahindra & Mahindra
Tracks all your physical activities
Leaderboard to check your rank and compare with others' as well
Detailed graphical analysis to monitor your progress (footsteps count, distance covered etc.)
Doesn't mandate you to step out of home
Employees who register themselves and take part in the marathon are eligible for 120+ awards.
To download this app click here.
For any app-related query please write to [email protected]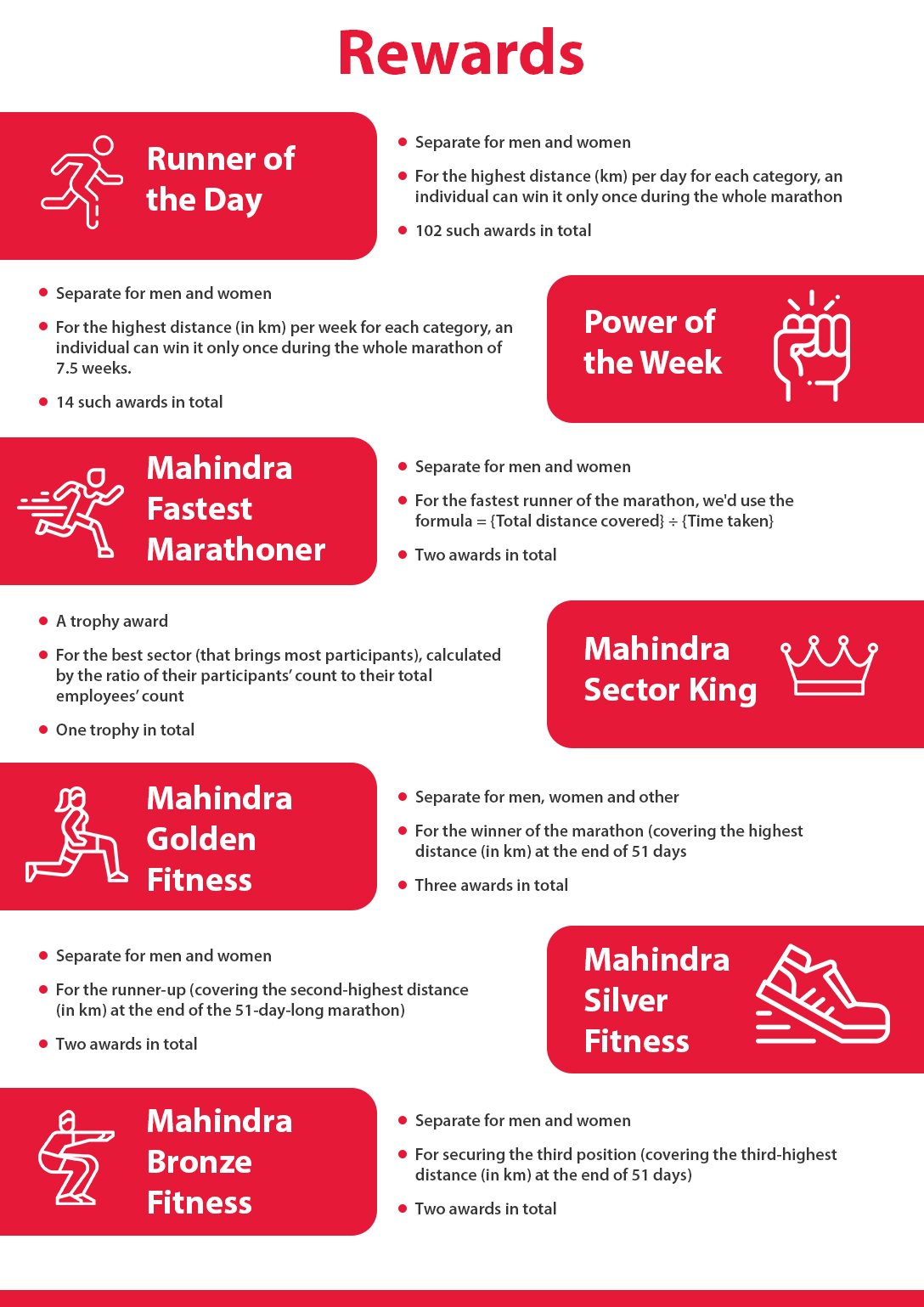 Enjoyed this story?
Hit the
Like
button to let us know!
You can also share your thoughts in the
Comments
section below!
On National Engineers' Day (September 15), celebrating innovation and sustainability, which engineering challenge do you think is most important to address worldwide?