Prev Story
Next Story
COVID-19 has changed the world we live in forever. Ever since the onset of COVID last year, we have been confined to the four walls of our homes. The pandemic has disproportionately affected the disadvantaged and the need to give back to the society has never been felt more.
Given the physical constraints, a virtual volunteering programme was rolled out as part of Employee Social Options of Mahindra Group along with a partner not-for-profit organisation- ConnectFor. The enthusiasm among the employees to partake in this opportunity was palpable and over 1000 employees registered on the platform in the first month itself.
Since then we had many volunteers undertaking activities on a regular basis. Here are some of the stories: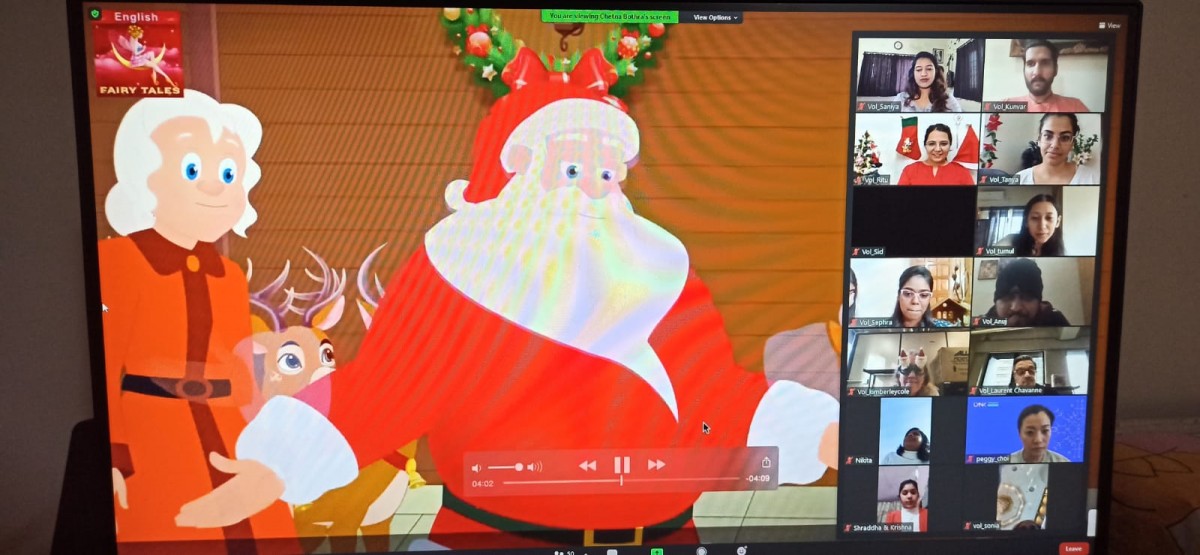 Divij from Bristlecone has made virtual volunteering a part of his life and has been associated with the Happee Paathashala initiative, supporting a not-for-profit organisation, Samvedhana Trust, based out of Gujarat. Divij joined the programme in December and has been volunteering for 1 to 1.5 hours every Friday, interacting with the students, teaching them basic coding and also sharing learnings from Bhagvad Gita and its application in everyday life. Divij finds these opportunities to be very good and believes that interacting with the children relieves him of stress. He also feels that the platform provides an opportunity to both teach and learn parallelly. Divij has in the past month itself contributed 8 hours of volunteering and as we read this, the count would have gone up further. Based out of Bengaluru, Divij has been able to break the barriers of boundaries and reach out to children in Gujarat, who aren't able to afford coaching classes or buy computers.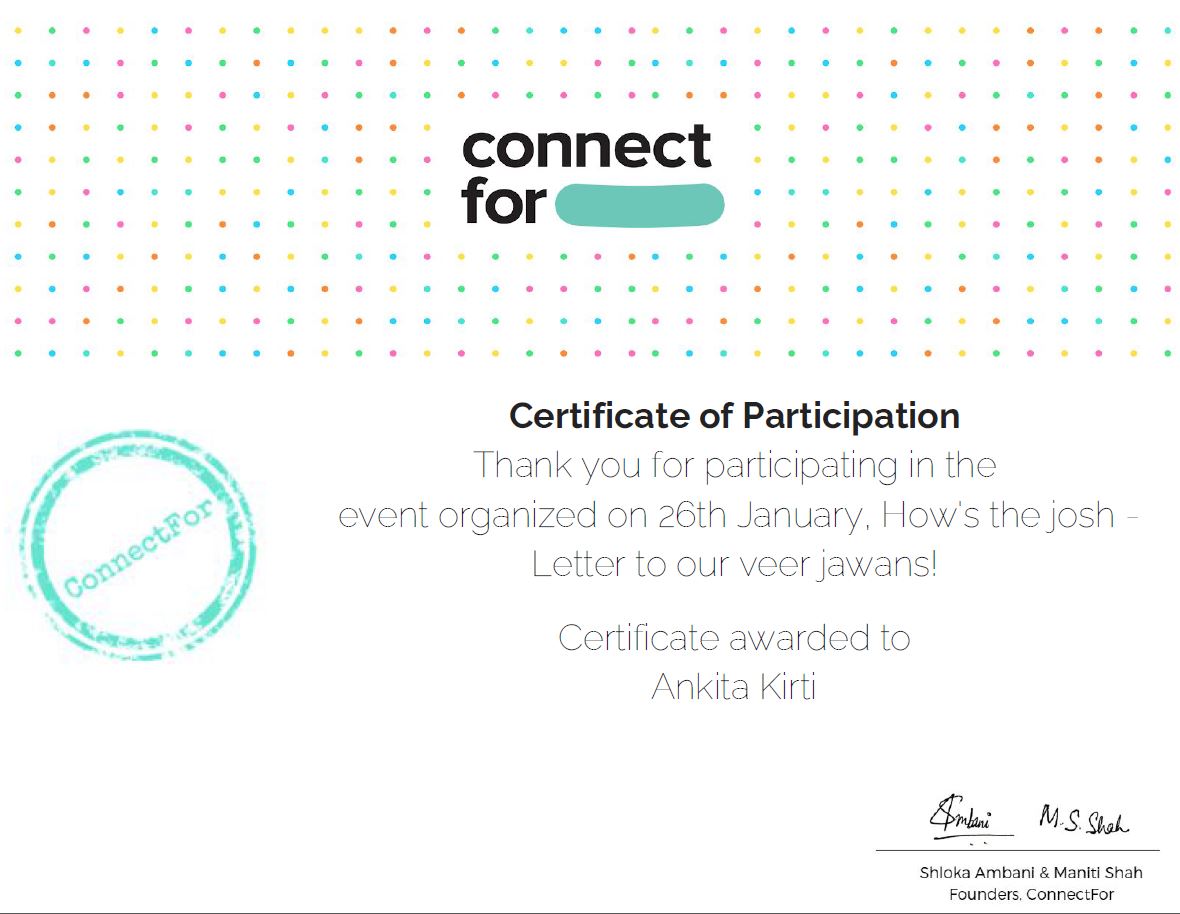 Ankita Kirti from Mahindra Finance's virtual volunteering journey is again incredible. She has in a span of a week, been a part of 3 virtual volunteering activities, exploring the plethora of diverse volunteering opportunities available. She has written letters to martyrs' families saluting their bravery and service to the nation, wrote blogs for NGOs and participated in a knowledge sharing event on malnutrition. Ask Ankita 'How's the Josh?' and you would find that it is indeed very high as she has signed up for two more activities in the upcoming week. She finds the virtual volunteering experience nothing less than amazing. Ankita describes the opportunity to write letters for martyrs' families as an 'overwhelming session', which she never expected could be undertaken from her home. Virtual volunteering has not only helped Ankita reach out to various NGOs, but also provided her a platform to connect with likeminded volunteers.
The ESOPs in association with Connectfor provides employees opportunity to be a part of virtual volunteering opportunities across sectors such as women empowerment, education and literacy, children, specially-abled, healthcare, senior citizens, animal welfare, community development, environment and sustainability among many others.
To understand about the registration process, you could refer to the attached handbook or reach out to the team at [email protected]. With people in distress, the world needs volunteers more than ever.
Join the virtual volunteering movement and be a part of the Mahindra Group's 75th year pledge of giving back 750,000 hours of service to the community!
Enjoyed this story?
Hit the
Like
button to let us know!
You can also share your thoughts in the
Comments
section below!