Prev Story
Next Story
Mahindra Intertrade, a wholly-owned subsidiary of Mahindra & Mahindra Ltd., has won the prestigious 'Best Governed Company' in Unlisted Segment within the Medium Category at the 21st edition of the Institute of Company Secretaries of India (ICSI) National Awards. The award was presented by Shri Amit Shah, Hon'ble Minister of Home Affairs, in a glittering ceremony held in Mumbai.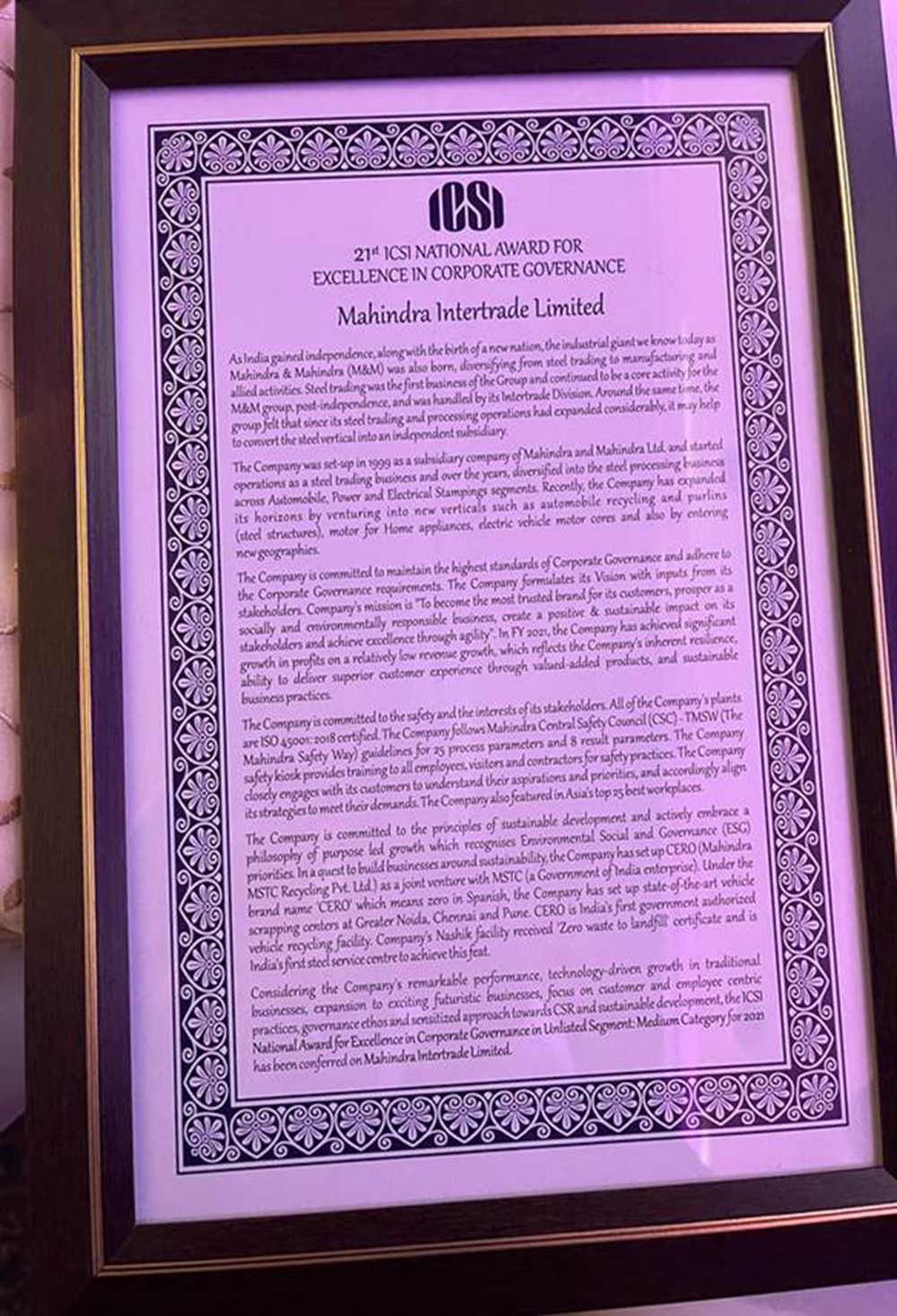 The jury for the award was headed by the Hon'ble Justice P Sathasivam, Former Chief Justice of India. Additionally, Mahindra Intertrade's Company Secretary, Romali Malvankar, was conferred with the Governance Professional of the Year award in the Unlisted Medium Category.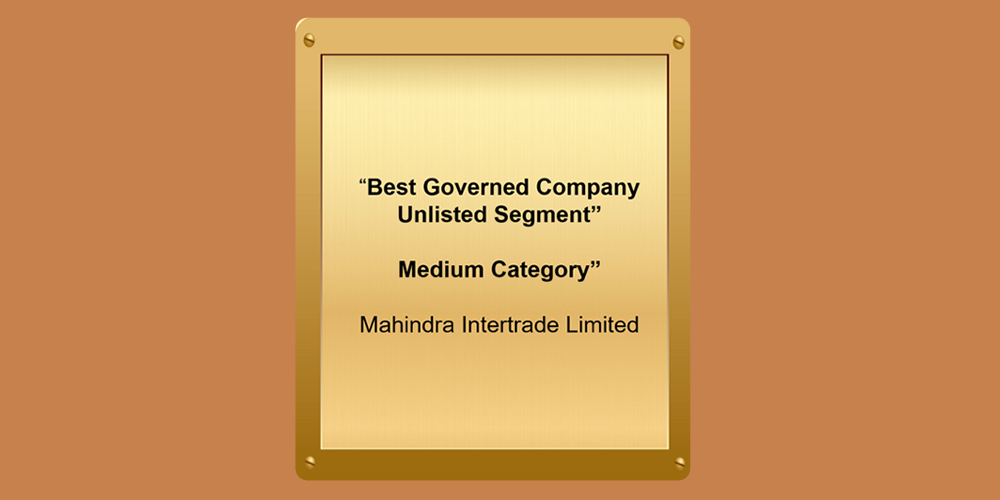 Bharat Doshi, Chairman, Mahindra Intertrade Ltd., said, "Mahindra Intertrade continues to Rise responsibly with high standards of Corporate Governance, as you would expect from a Mahindra group company. This award is a testament to the way this company is governed and run by senior management, the role played by the Board of Directors in nurturing Good Governance and the way each individual performs tasks in a transparent manner."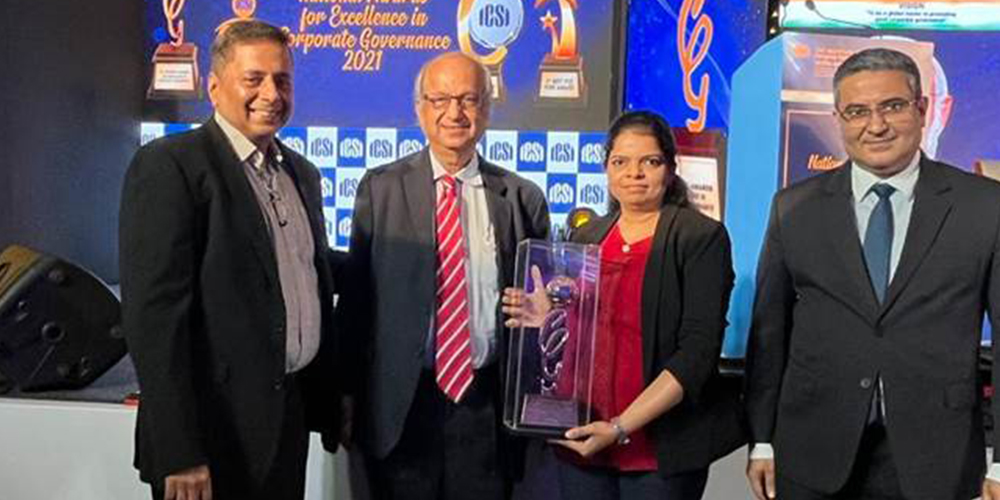 Adding to this, Sumit Issar, Managing Director, Mahindra Intertrade Ltd., said, "The company is well on its path to sustainable and responsible growth on the back of a robust business model and transparent conduct of business."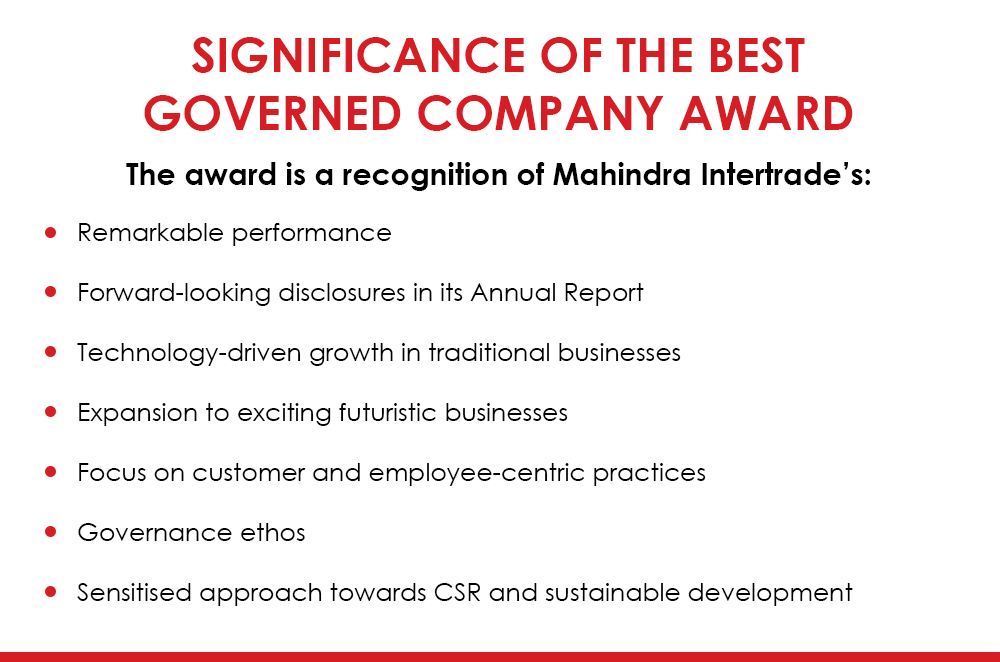 Mahindra Intertrade is the Mahindra Group's steel solutions and recycling arm. It is India's largest independent steel service centre network, with a presence at eight locations in India and two steel service centres outside the country (Sharjah and Indonesia). Engaged in supplying high quality processed steel for the Automotive, Power transformer and Home appliance industries, Mahindra Intertrade has recently made investments in the Automotive recycling and Electric vehicle motors industries.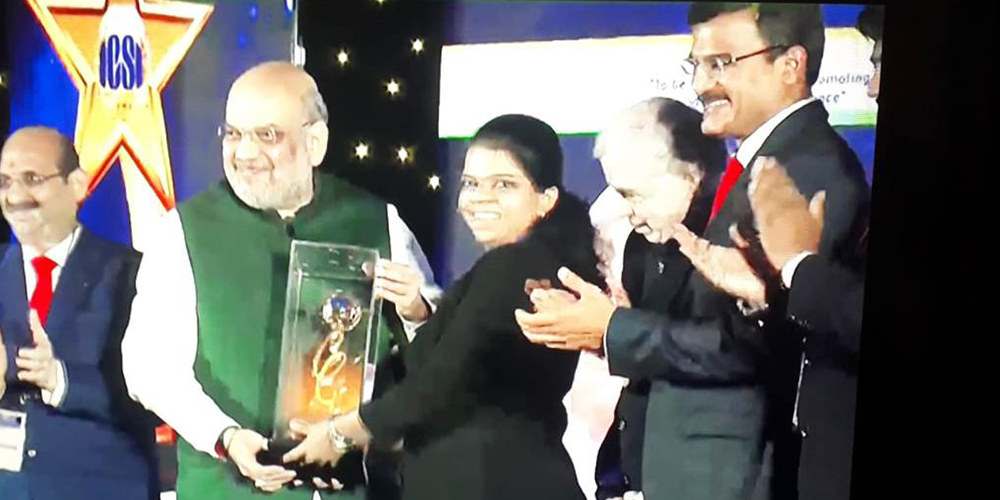 Enjoyed this story?
Hit the
Like
button to let us know!
You can also share your thoughts in the
Comments
section below!