Prev Story
Next Story
During the recent LEADERSPEAK session with the Group Corporate Office, Dr Anish Shah, MD and CEO, Mahindra & Mahindra (M&M) Ltd., attributed the Group companies' strong quarter financial results to the resilience of all the teams at Mahindra. He said, "Despite facing a very tough time personally and weak external economy, the Q1FY21-22 results were very strong because of the resilience that all our teams and businesses have shown."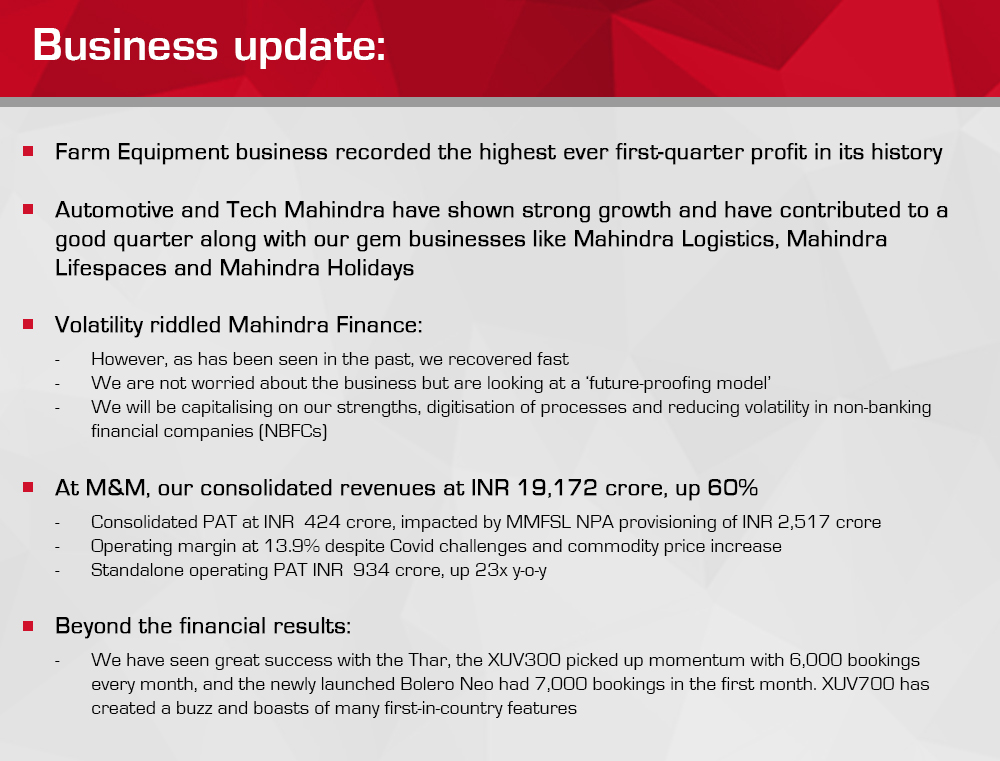 "During the annual general meeting, our Chairman Anand Mahindra announced our environmental, social and governance (ESG) commitment to measure our social impact as rigorously as we measure our financials. We have announced that the Mahindra Group will financially compute its social impact and quantify it in financial terms and target," explained Dr Shah.
In a matter of pride, the Mahindra Group is one of the first companies globally to do so.

The Mahindra Group's 10 ESG commitments are:
- Attain the Gold standard in governance — compliance and disclosures
- Become water positive at the Group level
- Carbon pricing emphasis for internal business decisions
- Achieve 50% usage target in line with the RE-100, the global campaign led by The Climate Group, which brings together the world's most influential businesses committed to 100% renewable power.
- Achieve 60% improvement in energy productivity in line with the EP100, a global collaborative initiative on energy productivity led by The Climate Group in partnership with the Alliance to Save Energy
- Plant 5 million trees per year as part of Project Hariyali
- Educate 1 million girl children per year as part of Nanhi Kali
- Support and empower 1 million women per year
- Ensure 100% sites are certified as zero waste to landfill
- Carbon neutrality through science-based targets
The Group aims to fulfil its ESG commitments while focusing strongly on the three tenets of its strategic narratives — Living our Purpose, Delighting our Customers and Rewarding our Investors.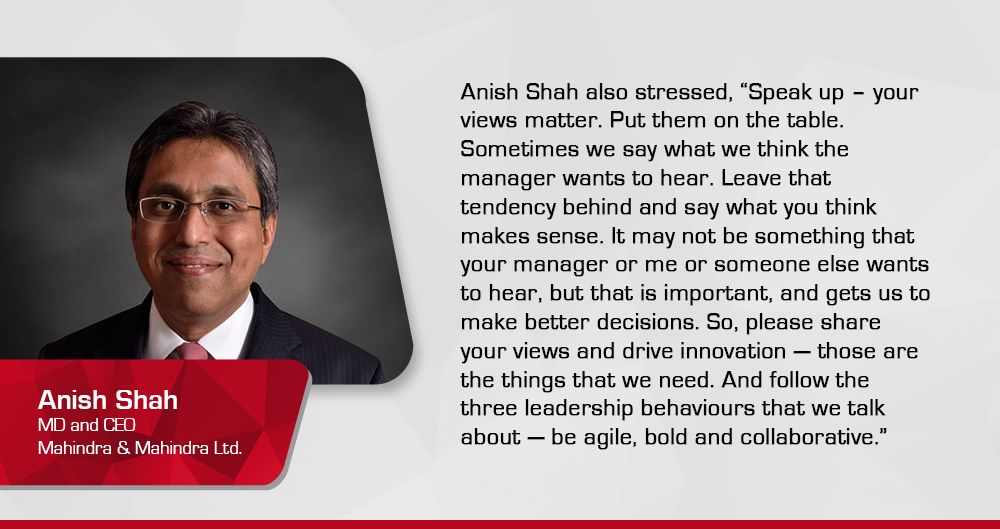 Enjoyed this story?
Hit the
Like
button to let us know!
You can also share your thoughts in the
Comments
section below!