Prev Story
Next Story
Seize the day - long-term dreams are overrated!
We complicate life with the things we romanticise and call them dreams. What if you didn't have that option? Then no matter what challenges you face, in your mind, life is sorted.
That's the motto followed by Chandrima Kirtonia, who lives with 70% cerebral palsy.
"I never make long-term plans. I learned early in life not to dream, because life itself has been generous enough to give me new challenges… every time I need motivation to achieve something higher." Chandrima recently joined Mahindra Logistics as a senior executive in sales support department. She has worked with organisations such as TCS, SBI, HDFC and PolicyBazaar.
This is how she keeps her head high and lives an above average life
"Because of my condition, I have difficulties maintaining my balance. I trip easy due to flat feet and need assistance at times. Other than that, I am perfectly fine."
Of course she is. She has the confidence and maturity that many a 29-year-old lack. "My brain runs a bit differently too. What a normal person will take 5 minutes to understand, I will take about double that time and will have to ask thrice as many questions to get it right. But I have to get it right."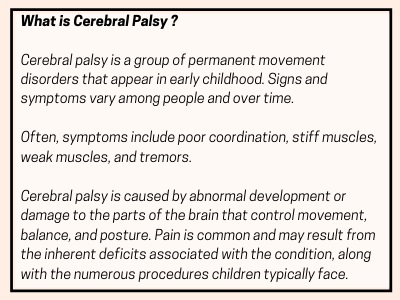 It's like when people are walking in straight line, she is finding her way out of a maze
In my earlier organisation, people and superiors were not that patient, and they told me to get work done faster and not to sit on things. Often people don't understand that my body is not wired to do things fast like a normal person, no matter how much I try. But I can't explain it to everyone because at times they think I am just giving excuses. So, I keep giving my best. I don't let these things get to me or bog me down. I just take it as a challenge and rise."
And such things don't stop her from exploring new taking up completely new profiles…
"I have shifted from an analytical profile in the insurance industry to a creative role here - in a completely different industry and department. It's good to explore new fields and profiles. Insurance is all about rules and SOPs you can't go beyond boundaries whereas sales is a lot more creative. Here I get to apply my own brain, come up with new ideas apply broader perspectives. That's what I am loving here at Mahindra."
She defines the expression – failure is a step to success
"One day I heard my teachers say, 'maybe she couldn't get into any other school, so she came here'. That cut me deep. I worked hard and there came a time when the same teacher asked me about the paper and I said, 'it was an easy paper'. However, the teacher was surprised and queried as to 'how it was possible as the two class toppers found the paper very difficult'. Turned out that I had topped the class with a score of 96 out of 100, surpassing the two class toppers.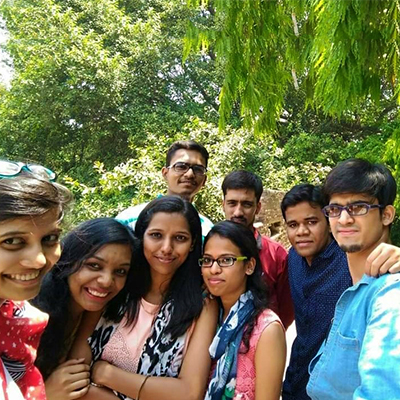 She has a long list of rise moments

"I am the only woman in my family to complete graduation, post-graduation and even get a job. In fact, during my campus interview the company first rejected me saying the profile was different, but for some reason I waited for them the whole day and surprisingly, they called me at 4pm and offered me the job. What a day that was! I had started my regular classes at 7am and went home with an offer letter! My dad proudly tells everyone that his first salary was Rs. 800 and his daughter's was Rs. 9000. I spent it on gifts for the entire family."
While she says she doesn't dream, she is only human right? She says:
"I wish to see new places and I want to travel. Travel alone, on my own - someday! It's on my bucket list. I understand perfectly well that if it never happens, I will still continue to be happy."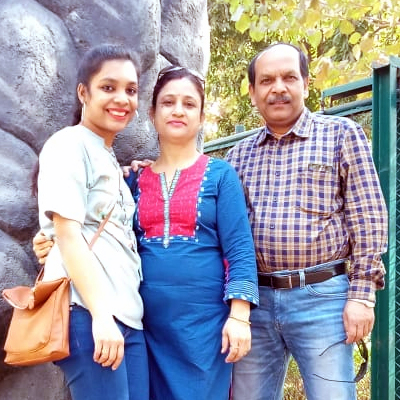 "I don't want people to be proud of me – I am proud of me, and that's enough. I just want to be treated like any other individual who is not dependent on someone. You don't have to take care of me or protect me or even ignore me. Just treat me like a normal person. Understand, that every person is unique and comes with his set of struggles and each one of us deserves to be treated normally."
Chandrima's reporting manager Jadania Bardey, Manager, Pre-sales, says, "I don't feel there is anything different about Chandrima. She adopted well just as any other person would in a new role. One thing that is different is she is extra determined."
Her colleague Mehrotra Aanchal, Deputy Manager, Pre-sales, says that she is very confident. "I learn a lot from her and its fun working with her. Can't wait for all of us to meet."
Mahindra is a diverse organisation with employees from across the world, different ethnicities, races, demography, physical abilities, socio-economic backgrounds, etc. The diverse and varied employee base makes Mahindra an inclusive organisation. I'm In. (I am Inclusive) section, in Echo, will share more such inspiring stories from across the Mahindra Group globally.
Enjoyed this story?
Hit the
Like
button to let us know!
You can also share your thoughts in the
Comments
section below!
On National Engineers' Day (September 15), celebrating innovation and sustainability, which engineering challenge do you think is most important to address worldwide?