Prev Story
Next Story
Pininfarina, the iconic Italian design firm, will partner Britishvolt to build the United Kingdom's first large-scale battery gigaplant. The project, situated in Bro Tathan, Wales, will help create the UK's largest battery manufacturing facility, advancing the evolution of e-mobility.
The Britishvolt gigaplant will be situated over 80+ acres of green industrial park with a production capacity of up to 35 GWH. The focus for both companies is to design a facility that is both sensitive to its surroundings as well as open and welcoming to local residents.
With an unrivalled heritage in the transport and automotive sectors – and collaborating with automotive brands such as Ferrari, Alfa Romeo and Peugeot for decades – Pininfarina's revolutionary designs will ensure that Britishvolt's gigaplant not only fits the purpose but is also an elegant representation of the future of UK's automotive industry.
"Sustainable design is a necessary commitment to create social and economic value for future generations," Silvio Pietro Angori, CEO, Pininfarina, said about the partnership. "Britishvolt's aim is to become the world's first zero carbon battery manufacturer," said Orral Nadjari, CEO and Founder, Britishvolt, adding that it aligned perfectly with Pininfarina's expertise in creating green, high-tech and innovative environments.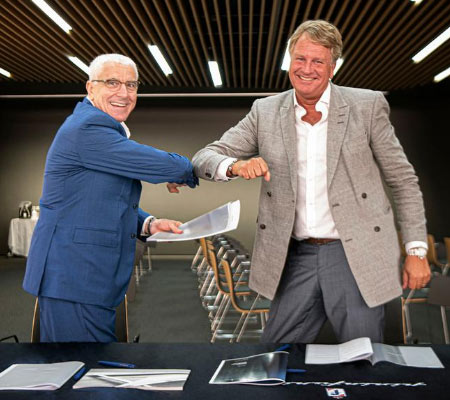 "We have been able to draw on the expertise gained in the automotive world, and apply this to architecture," said Giovanni de Niederhäusern, Pininfarina's Senior Vice President of Architecture.
Pininfarina has always prided itself on encompassing local culture and community needs within its spaces while creating new paradigms of eco-sustainable and zero emission mobility. Having been at the vanguard of electric mobility in 1978 with the Ecos automotive prototype, Pininfarina is fully committed to offering significant electric propulsion solutions in various segments of the mobility ecosystem.
Enjoyed this story?
Hit the
Like
button to let us know!
You can also share your thoughts in the
Comments
section below!
On National Engineers' Day (September 15), celebrating innovation and sustainability, which engineering challenge do you think is most important to address worldwide?