Prev Story
Next Story
Per Svantesson, the newly appointed CEO of Automobili Pininfarina, shares his thoughts on sustainable luxury and his vision for the future as he takes charge at the company.
What experience do you bring with you as you begin your new role as CEO of Automobili Pininfarina?
Building cars is in my blood, ever since I started with Volvo at age 16. I now have 36 years of experience in the global automotive industry, having held several CEO positions earlier. Since 1999, I have led development programmes for electric vehicles of all kinds, while also developing sustainability projects for various businesses. I have owned and driven only electric cars for the last seven years and I will only drive electric cars in future. For me, nothing compares to the thrill of electric performance and I believe that we will take this to another level with the Battista hypercar.
What is your vision for Automobili Pininfarina?
We are all working together to achieve our ambition of successfully developing and delivering the Battista. We have a laser focus on making our clients happy, while simultaneously preparing for a future range of high-performance, luxury EV cars that will of course be true to Pininfarina's design DNA. We want Automobili Pininfarina to be the most desirable and sustainable luxury car brand in the world.
When will customers and media test drive the new Battista?
Our clients are obviously very conscious of the need to be at home until the coronavirus situation has stabilised. I am confident that the opportunity to test drive the Battista will come at the right time for them. We have a brilliant team of engineers working together to make sure that the Battista driving experience represents the next giant leap in automotive technology and performance. Everyone is working at a relentless pace to help us achieve our ambition to build the first Battista for a client in 2020.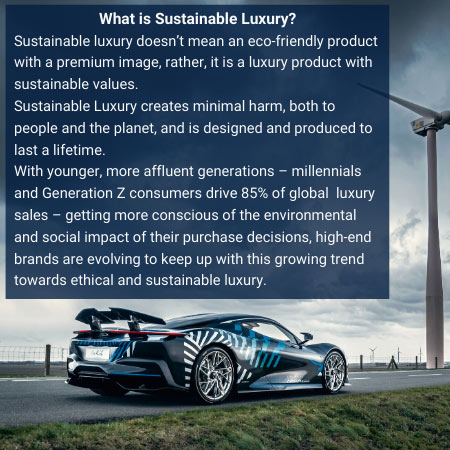 What does 'Sustainable Luxury' mean to Automobili Pininfarina and your clients?
There is a growing desire among buyers of luxury items to own pieces that are not only the pinnacle of rarity and beauty, but also reflect positively on their own values, showing consideration for the future of our planet. We will always offer zero-emissions EV powertrains in our luxury cars, and we challenge every member of our team and network of suppliers to be more sustainable in everything they create. These are positive building blocks and we will build on them as our company grows in the future.
How is Automobili Pininfarina celebrating the 90th anniversary year of Pininfarina?
Our fantastic designers wanted to create a very special tribute to the company's founder, Battista. It is a once-in-a-lifetime opportunity to create something special. Together they have created the Battista Anniversario – a breathtakingly beautiful tribute to the design legacy of Battista 'Pinin' Farina, the founder of Pininfarina. No more than five of these very special versions of the Battista will be hand-crafted by our artisans in Italy. The Battista Anniversario is incredibly distinctive with our brand colours applied to the bodywork which itself features new aerodynamic elements at the front and rear. The interior is equally exquisite and I am sure the Battista Anniversario will be a future classic. I'm very proud of the design team we have in Italy for what they have achieved with this masterpiece.
Enjoyed this story?
Hit the
Like
button to let us know!
You can also share your thoughts in the
Comments
section below!
On National Engineers' Day (September 15), celebrating innovation and sustainability, which engineering challenge do you think is most important to address worldwide?